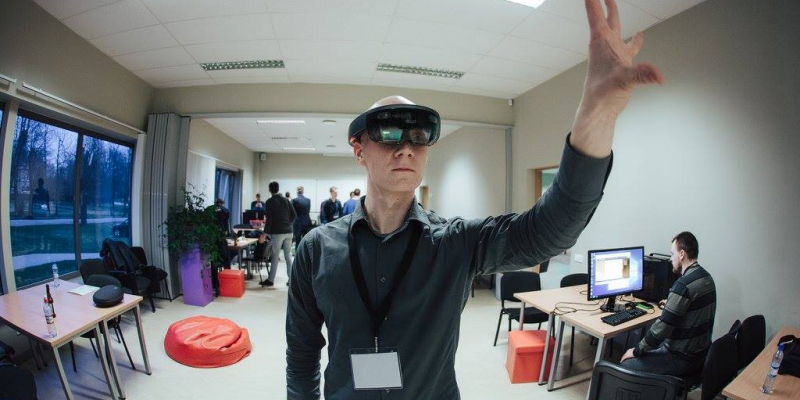 Innovate virtual reality meetup to take place in Valmiera Augmented and Virtual Reality (AR/VR) Hackathon 2018
04/05/2018 - 22:06
From 27 – 29 April, 2018 Vidzeme University of Applied Sciences will host a creative workshop for Augmented and Virtual Reality (AR/VR) software development - AR/VR Hackathon 2018. This is an occasion that invites programmers, graphic and interface designers, project managers and those interested in the industry to unite during an intensive and thought-provoking sprint of idea generation with a common goal to create something new, learn the unknown and exchange their experience.

During the two-day programming and development marathon, participants will meet with industry experts and have the opportunity to use various equipment and technologies.
"Trond Nielsen, a well-known VR guru from Seattle, US, will take part in the event as a mentor as well as judge the participating teams alongside other industry experts.
"I invite every tech-head to attend. Working in the virtual and augmented reality sector is exciting.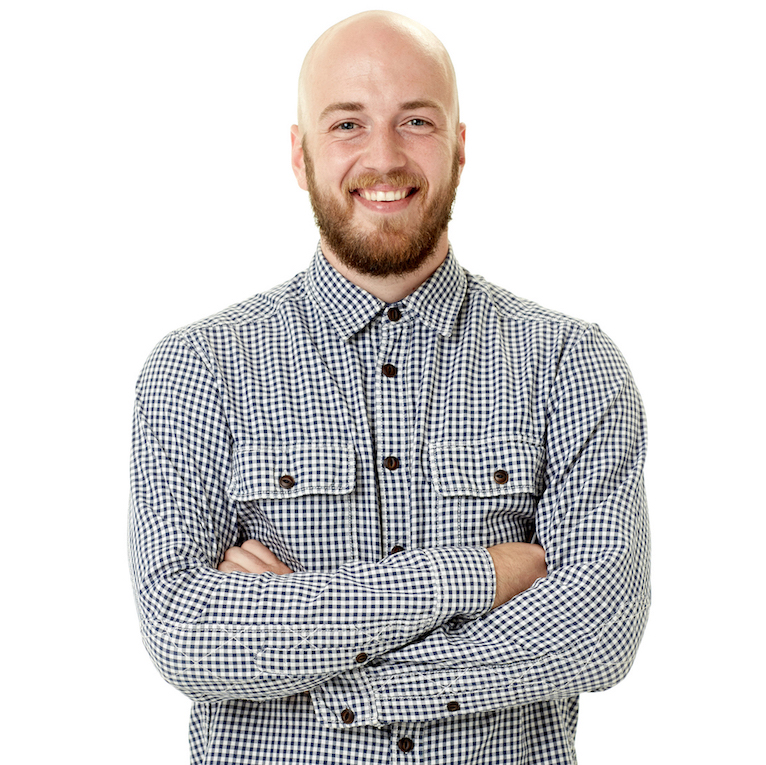 People approach us with their ideas, they come with questions about creating various solutions, they look for advice as well as access to the the various technologies we have or know of," says Ainārs Kļaviņš, admitting that a dream about more projects that are related to augmented reality has been with him for a while. "I established Overly with Gatis Zvejnieks more than four years ago. Back then I had plenty of ideas related to AR, but I could not find a single person that could realise them. Gatis on the other hand had the knowledge, skills and experience and he was looking for opportunities to use them. Luckily, we met and established our business. However, it shows that it is vital to meet the right people, which has inspired us to organise AR/VR Hackathon for the second year running – an event dedicated to AR/VR ideas and solutions."
Edgars Babris, Director of Technology Department at Investment and Development Agency of Latvia (LIAA) emphasises that Hackathon is an excellent meeting opportunity and a test environment, where people can evaluate the lifespan of their ideas and find others that think alike. "LIAA is delighted for the opportunity to create a platform and environment that encourages formation of innovative solutions and where people new to the sector can collaborate with experts and gain a wealth of inspiration and advice. We are confident that during the event we will see not only the birth  of great ideas that will later develop into real products but also the coming together of teams that will continue collaborating way after the event."
AR/VR Hackathon 2018 is organised by LIAA, Overly, Magnetic Latvia and Vidzeme University of Applied Sciences. Organisers reveal that the event location is by no means a coincidence: "Vidzeme University of Applied Sciences proactively takes part in advancing the industry and creating a new generation of specialists in the AR/VR field. In collaboration with numerous AR and VR businesses as well as industry experts in Latvia and abroad, the university is currently developing a Master's degree programme called Virtual Reality and Mobile Technologies.
During the event, participants will be able to work with such hardware as Google tango, Microsoft Hololens, Daqri smart glasses, Meta2 and/or virtual reality headsets like Oculus, HTC Vive, Gear VR and others.
Ainārs Kļaviņš believes that Latvia has a great potential in the VR sector: "We are ready to give everything we have to develop the industry in Latvia. And we are happy to share specific, hard to obtain technology, as well as the knowledge that we have gained over the years. We want for our country to be a strong player in the field and are inviting everybody to take part in this movement – no matter whether you are a developer, 3D artist, graphic designer or an idea generator looking for your team."
A special prize worth €500 will be awarded to the most innovative team by Overly. LIAA Valmiera Business Incubator will also offer a surprise gift to its favourites.
Ainārs Kļaviņš hopes to repeat the success of the last year's event: "Like-minded people meet at events like this and suddenly there is a creative explosion. Last year as a result of Hackathon a pair of new VR glasses were designed. The development is still in process as it is a complex process.
"A business called HackMotion improved its body tracking technology thanks to the event last year, which will let them produce better sensory systems for exercise classes. MorphoVR, which is a business that came to life at this event, now helps people learn Chinese hieroglyphs. Hopefully, by bringing together inventive and eager people again, we will see amazing results this year too."
Find out more at: www.hackathon.lv  
Funding is allocated from the ERDF project "Innovation Motivation Programme" (id No. 1.2.2.2./16/I/16)
More information:
Gatis Zvejnieks
T: + 371 20668983