Tālis Vigo Pumpuriņš: "One of the biggest incentives is the pleasure of discovery
05/02/2018 - 16:47
Historian and professor at the Vidzeme University of Applied Sciences Dr. hist. Tālis Vigo Pumpuriņš is probably the most knowledgeable person when it comes to the origin of Latvian flag. But this story this time won't be about the history and the things that Tālis has discovered. This story will introduce you to Tālis himself, his interests and view on various issues.
Which is your favourite place in Valmiera? Why?
Tālis: I was born in Valmiera, so I have a lot of favourite places here. The first memories from childhood are associated with Pārgauja. I spent my childhood there. But the sweetest memories are from Valmiera State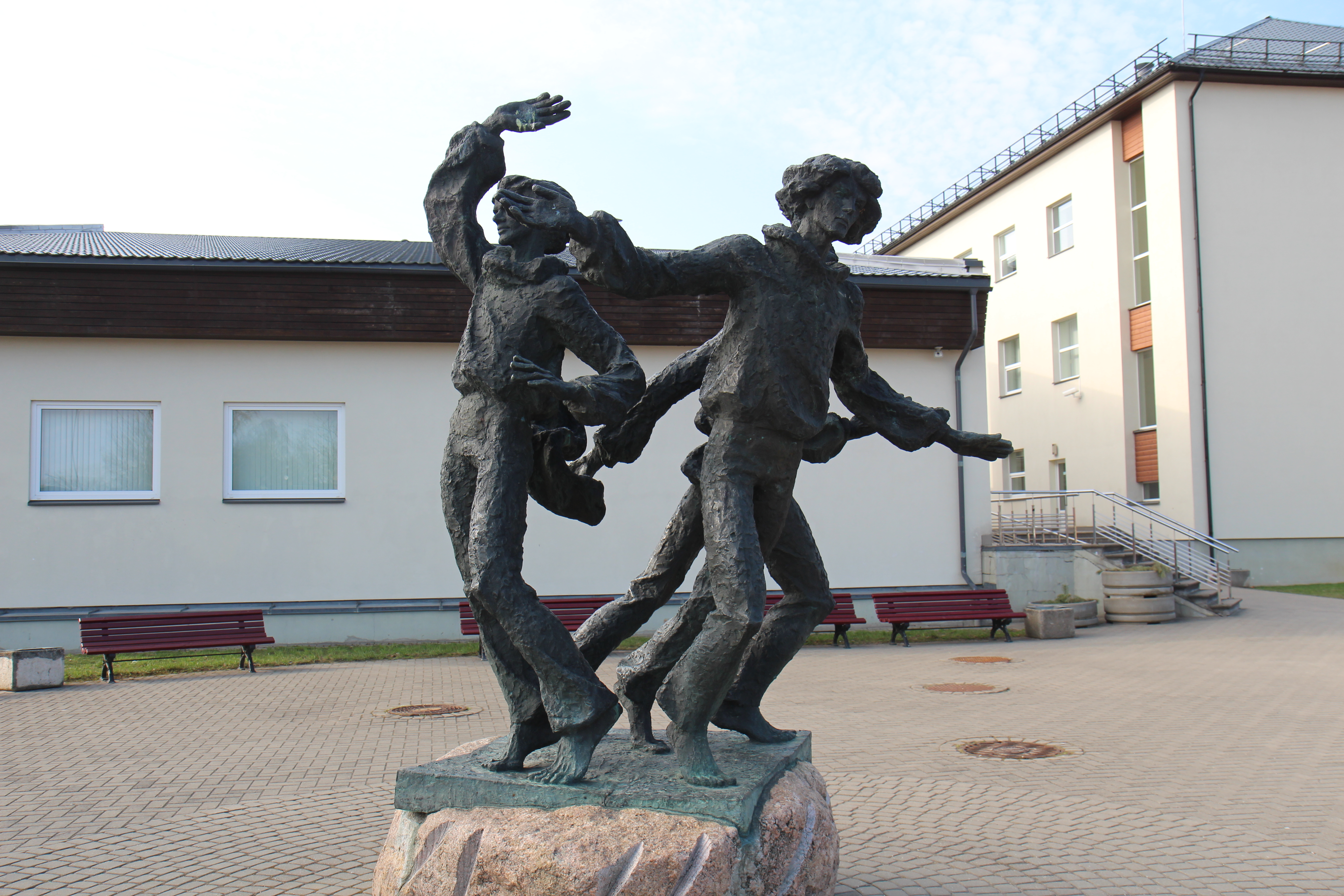 Gymnasium. At that time, it was called Valmiera's 11 heroes – commodity secondary school. When I was studying at other institutions, I especially felt how unified they were, they reminded me of my first school-gymnasium. Although initially the gymnasium was built for teacher seminars in the early 20th century, it has a special antiquity and romance. Of course, we can't forget the nearby Gauja, to which I always looked through the classroom window. Now the closest place where I like to spend my time is Vidzeme University of Applied Sciences in Cēsu street 4.
What distinguishes Valmiera from other Latvian cities?
Tālis: Significant differences have appeared long ago. It is one of the cities that has been a part of Hanseatic cities. In my opinion Jānis Rozītis in his novel "The Boys of Valmiera" has perfectly said how Valmiera differs from other Latvian cities: This city is an important education centre in Vidzeme – with teacher seminars and other educational institutions. Gradually, Valmiera also has formed as an important cultural centre, with Valmiera's Latvian society and its theatre. It is also one of the most Latvian cities.
How did you get to work at Vidzeme University of Applied Sciences?
Tālis: I worked at Valmiera museum when my colleague, currently ViA professor, Jānis Kalnačs, offered me to join ViA. At that time, he wanted to expand Tourism studies at the university. Knowing of what I was doing and what I knew and could provide, he asked me to share my knowledge with ViA students. And it's already 10 years since I started working here.
To what do you pay the most attention on a daily basis in your work?
Tālis: On a daily basis my work is very different, because I spend some days at the university and other days at the museum. Often, I have business trips to Rīga – in museums and archives. I have always enjoyed being with people with similar interests, if they have a continuous desire to discover and know something new and share that information. I always try to be around such people.
Do you have any special method which helps you to deal with difficult situations? What it is?
Tālis: Difficult to say. Complicated situations can happen every day and they can completely vary from one another. In my opinion, there are no universal methods. The main thing is always to find the right words that could help to solve a problem.
What inspires and motivates you?
Tālis: If I think about scientific activity, then the greatest stimulus is the pleasure of discovering and researching. Everything that is related to science and its near-by-filed industries makes me happy. It's a thrill, to find something unknown, something that has never been found. The findings in archives and libraries can be found in every corner.  
What has been your biggest project lately?
Tālis: I am involved in several museum exhibition and publication projects, which will be held in the honour Latvia's centenary. Thereby I spend most of my work and free time for that.
What is the taste of Valmiera?
Tālis: It's hard to understand, sometimes the various tourism activities - taste Valmiera - can lead to imagination and on the other hand to the specific catering enterprises.
But I think that when people come to Valmiera, they feel that Valmiera has a future, because there are so many young people and different activities for all people of any age. All this together forms a uniqueness of Valmiera. I think that Valmiera is a serious student centre.