International Tourism Conference
International Tourism Conference
"BOOSTING EXCELLENCE IN HIGHER TOURISM EDUCATION. COOPERATION BETWEEN EDUCATORS AND INDUSTRY."
October 25, 2018
Vidzeme University of Applied Sciences, Valmiera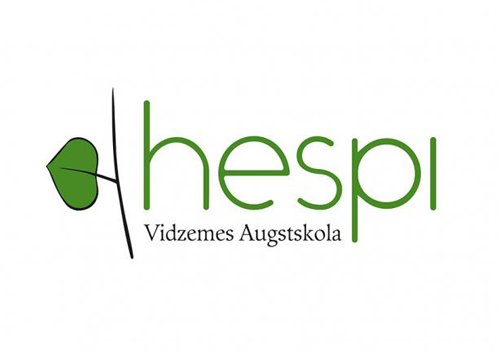 Vidzeme University of Applied Sciences invites you to an international tourism conference on October 25, 2018. The conference is organized within the Interreg Central Baltic project Boosting tourism business growth through higher vocational education (BOOSTED).
Higher education in tourism, both in terms of content and form, is at the threshold of changes. In this situation, questions of how higher education offer meets the needs of the industry, and whether it is not too inert and theoretical, are topical. The aim of the conference is to create a platform for dialogue between educators and tourism professionals to improve the professionalism of future tourism industry employees, as quality in tourism education can only be achieved in close cooperation between involved parties. This event will highlight not only the co-operation of educators and industry, but also employment challenges in tourism, the knowledge and skills required by work in an increasingly technological era, as well as other topical issues.
The conference program consists of three parts.
In the opening plenary session, two keynote speakers will share their experience on topics about collaboration between the tourism sector and educators, and about the main technological impacts in the context of industry and education offer development. Kaija Lindroth represents one of the biggest universities in Finland, the Haaga-Helia University of Applied Sciences, well known by the high quality of its implemented study programs and numerous innovations in higher education. She will present a successful, long-term experience story about the development of studies hand in hand with the tourism industry. Experience based opinion how to find connection points of successful cooperation between industry and education providers will be presented by – Gerhard Erasmus - Hospitality & Hotel Management professional, Radisson Blu Hotel group General Manager. Maarja Pajusalu is Software Development Project Manager of the Estonian technology company Brightspark Ltd. and teacher at the University of Tartu Pärnu College. In turn, she will provide insight into the most important technological development trends and their impact on the skills needed in the tourism industry along with the identification of potential integration in study content and process development.
After the plenary session, there will be a panel discussion on challenges in human resource management in tourism.
Finally, participants will be invited to choose between three thematic sessions: Cross-sectional cooperation and networking among different stakeholders in tourism; The challenge of digital marketing in tourism in the context of the media landscape; and Innovative study approaches in tourism education and the involvement of the tourism industry. We will finalize conference with informal networking session "Right place, right time - get more out of now".
You can find the conference program here.
The international tourism conference Boosting excellence in higher tourism education: Cooperation between educators and industry will take place on October 25, 2018 at Vidzeme University, Cēsu str. 4, Valmiera, Latvia.
Participation fee: 20.00 EUR
Application form available here.
Deadline for application: October 15, 2018

The conference is supported by Boosted, HESPI, and Valmiera city council
International Conference
The 1st International Conference on Research in the Digital Age:
Sustainable Development, Culture, and Education
Vidzeme University of Applied Sciences, Valmiera, Latvia, 3-6 April 2018
Conference Aims
The aim of this event is to provide a platform for researchers to share knowledge and ideas on recent trends in the following disciplines:
Smart technologies and eco-buildings in the national economy
Virtual reality technologies and visualisation
E-learning management and technologies
Socio-technical systems modelling technologies
A Sustainable national economy and knowledge society
A Communication ecosystem and technologies
The Conference is expected to give an overview of the state of the art, as well as upcoming trends, and to promote discussion in the academic and corporate world in the aforementioned disciplines.
Conference Themes
The following themes, which cover a wide spectrum of research areas, as well as practices related to digital age research, are suggested and expected to be addressed throughout this event:
(1) Exploration of new trends in the research in networked globalized world
(2) Exploration of new trends in research in the context of EU H2020 research programs with countries outside Europe.
(3) The development of social and cultural innovations to support and promote sustainable   development.
(4) Practical experience in international research project design
Modes of participation and presentations:
Presentations at plenary sessions

 by designated keynote speakers upon the invitation of the Scientific Committee of the Conference.

Workshop sessions

which are to provide training and hands-on experience in the areas of research methods, research project application design, community practices and similar initiatives. The length of the workshops will range between 60 and 120 minutes depending on their scale and scope.
Language: The Conference will be held in English.
Organizer: Vidzeme University of Applied Sciences
Address: Cēsu iela 4, Valmiera, Latvia
Please find the program here.
Post-conference Workshops 9-12 April 2018
Vidzeme University of Applied Sciences, Valmiera, Latvia

Post-conference workshops are organized to set the future research agendas.
For any other inquiries, please contact:
Ieva Gintere
Scientific Project Manager
+371 29907813
Associate professor Atis Kapenieks
Vice-rector for Academic and Scientific Work             
Vidzeme University of Applied Sciences
North Vidzeme Biosphere Reserve Scientific-Practical Conference

Annual Conference
Vidzeme University of Applied Sciences
On December 15, 1997, North Vidzeme Biosphere Reserve was internationally recognized in the UNESCO Man and the Biosphere Programme. On 30 November 2017, ViA hosted North Vidzeme Biosphere Reserve 20th Anniversary Scientific-Practical Conference "Biosphere Reserve: Timeline and Life Line."
The Nature Conservation Agency of Latvia and Vidzeme University of Applied Sciences invited guests to look back at the twenty years of activities in areas such as the management of the biosphere reserve, the monitoring, the implementation of the landscape ecological plan and the management of habitats, as well as to hear guest speakers on the opportunities for economic development in protected areas (P. Fredman, Sweden; T. Kokovkin, Estonia) and public involvement in nature conservation (R. Biassone, Iceland).
Get in touch with the organisers regarding the next conference: hespi@va.lv
Student Scientific Research Conference

In 2017, Vidzeme University of Applied Sciences hosted its 11th Student scientific research conference. It covered:
Education, communication and governance
Tourism and leisure
Engineering
The conference aims to further students' participation in research, develop their creative skills and professional growth. Students from Latvia and abroad are invited to take part, all participants receive a certificate of attendance.
If you would like to participate in the next event, get in touch:
Institute of Social, Economic and Humanities Research of Vidzeme University of Applied Sciences (HESPI) Research Events
Research Discussion Afternoons
Everyone is welcome to take part in an informal and friendly event discussing research work of various professionals.
Location: Vidzeme University of Applied Sciences, Cesu street 4, room 114.

Just as elsewhere in Europe, Vidzeme University of Applied Sciences also hosts events to celebrate scientists and their achievements.
Each year activities are different and everyone is invited to take part.
If you would like to participate in the next event, get in touch with ieva.gintere@va.lv
International Tourism Conference

In 2016, Vidzeme University of Applied Sciences took part in an international conference "Experience, innovation and challenges in the tourism sector: global trends with local solutions."
The conference welcomed lecturers from across the world who looked at topics that are relevant to the future of Latvian tourism and hospitality sector  and its future.
Location branding and event organisation
Gastranomic tourism and the tasts of the Baltics
Trends, innovation and technological solutions in tourism.
ViA 8th Conference - Practical Seminar for Teaching Staff

Another conference that ViA hosts every year is its Educational Seminar for the teaching staff across Latvia
The Educational Seminar encourages people who work in the education sector to learn new teaching methods and understand the new generation of students and the needs of employers