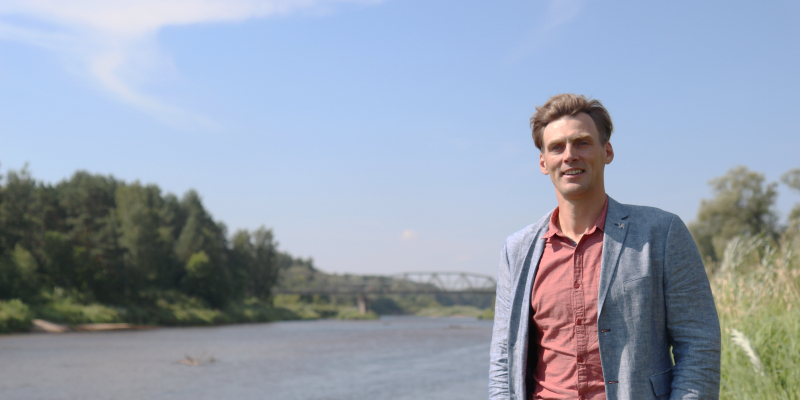 Andris Klepers: "I look for serendipity and freedom every day."
07/25/2018 - 09:20
One of the leading tourism researchers, a councillor at Valmiera City Council and associate professor at Vidzeme University of Applied Sciences, Andris Klepers names river Gauja promenade as one of his favourite places in the city.  Here he shares his story and how Valmiera became his home.
Which is your favourite place in Valmiera? Why?
I have a lot of favourite places in Valmiera, which I am happy to return to. One of them is Pauku pine forest near river Gauja. I often run through there or do late autumn swimming nearby. If I think of the urban environment, then I like the view of the Gauja and Pārgauja, from the Church of the Holy Simon. That kick-starts thinking of the future of Valmiera and the promenade of river Gauja, which is currently being developed - the plan is very encouraging. It represents a high quality urban environment, nature and landscape components and captures the character of Valmiera.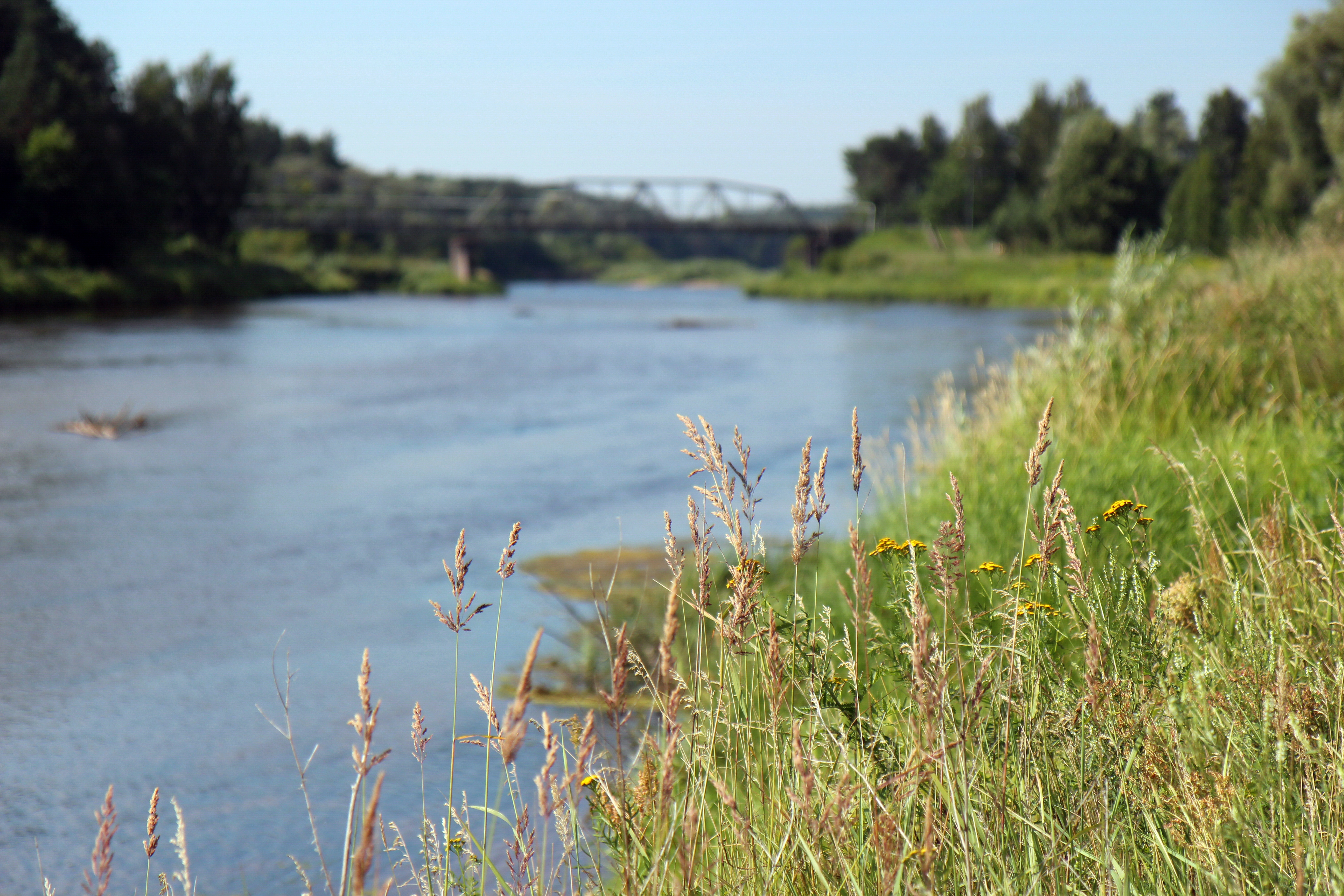 What distinguishes Valmiera from other Latvian cities?
There are several differences. Of course, the most prominent is the Gauja valley, which makes this place attractive. The second difference is the people who have been active and susceptible for generations since the hanseatic times. 600 years have passed since the hanseatic times, but the creative spirit has remained. Citizens are open, friendly and welcome new people – students and people who move here for work or family.  At the same time, with the number of people that is in Valmiera, we are doing a lot of things and becoming a regional capital. Valmiera is a rural metropolis. It seems to me that this would be the most precise characteristic that certain other cities in Latvia do not have.
How did you come to work at Vidzeme University of Applied Sciences?
When had to choose where to study, I was considering studying at Vidzeme University of Applied Sciences, but these were the very beginnings of the university, and the fact that it had no reputation frightened me. I chose another educational institution, but already in the first year as a student I visited Vidzeme University of Applied Sciences and shared my experience of hitchhiking.
At the time I was invited by Ilgvars Ābols, who offered me to read courses as a guest lecturer, combining my work at the "Impro Travel" travel agency. That was when I started to feel that my road is leading me to Valmiera. My path was also influenced by Vija Daukšte, the rector at the time, who was not only a rector but also a person that guided me. When we sat down with Vija at one of the "Impro tours" meetings, she asked me: "How long are you going to sit at this table and plan trips?" I realised that the opportunities for growth in a travel company are not that big. I had already settled in Rīga, had both a family and a stable job. I liked the capital but I could not connect it with my identity. My eldest daughter was supposed to start school at the time and in 2010 we decided with my wife that we can build our future in Valmiera.
To what do you pay the most attention on a daily basis in your work?
Working days are different, because I work with students in lectures as well as do research work in addition to other responsibilities I have outside of the university. My work often requires insight and time, although before starting, things seem like they will happen quickly.
Everything I do has a hidden awareness and mission of regional development and a belief that regional centres outside the capital can be of high quality. While I'm teaching courses for students, I am thinking of student personal growth. Even if we meet in only at one study course, I have a desire to give more than a grade. What I value in students is the initiative, the desire to go deeper, to go the extra mile and seek solutions. Studies have changed their format. Information is available, but a ready-made recipe for success is much harder to give. People need to do a large amount of work themselves.
What is currently happening in your professional life?
It's my postgraduate degree right now. In competing with other scientists, I proved that the solution I'm looking for is needed! Therefore my mind is busy looking for a solution for a comprehensive strategic planning tool for tourism planning and forecasting. Working with this, I am fully convinced that being here in Valmiera, Vidzeme, we can be competitors with other European Union countries. There are stable niches in which we can be the most knowledgeable in the Baltics, but it is understood to anyone, that it can't be just one person's activity, it is a pyramid, which is also formed by the institute, which serves as a platform for development. The question today is hot to choose not what was necessary yesterday or is current today but what is the society going towards.
What inspires and motivates you?
Nature and positive people. I believe that I am a child of nature, who watches birds and conducts nature tours, some call it meditation (smile). My scientific work involves discipline, strategic planning, and various predictions. Therefore, I look for serendipity and freedom every day.
What is the taste of Valmiera?
I would say that I'm still looking for that. I think that I have also had a professional opportunity to work on it so that Valmiera would have a special taste because I was involved in the marketing group of the European gastronomy region, and the Gauja National Park alongside Rīga became the European gastronomy region last year. That contemporary flavour is made up of the brightest flares, each one of which has its own time or form. Perhaps partly Valmiermuiža has added a stronger character.