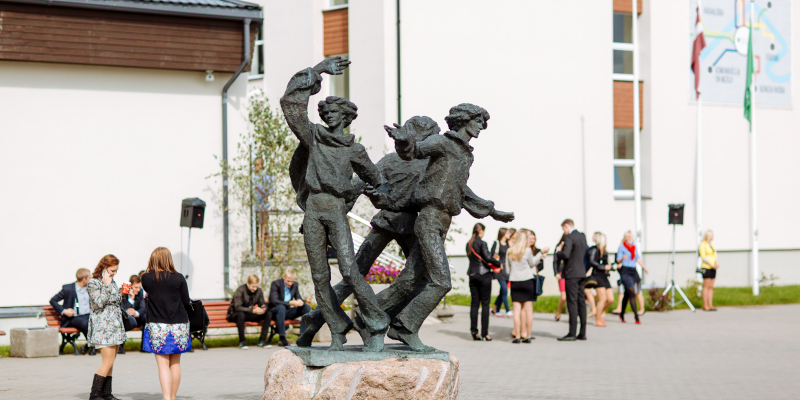 "BOOSTING EXCELLENCE IN HIGHER TOURISM EDUCATION. COOPERATION BETWEEN EDUCATORS AND INDUSTRY."
06/21/2018 - 14:32
Vidzeme University of Applied Sciences invites you to an international tourism conference on October 25, 2018. The conference is organized within the Interreg Central Baltic project Boosting tourism business growth through higher vocational education (BOOSTED).

Higher education in tourism, both in terms of content and form, is at the threshold of changes. In this situation, questions of how higher education offer meets the needs of the industry, and whether it is not too inert and theoretical, are topical. The aim of the conference is to create a platform for dialogue between educators and tourism professionals to improve the professionalism of future tourism industry employees, as quality in tourism education can only be achieved in close cooperation between involved parties. This event will highlight not only the co-operation of educators and industry, but also employment challenges in tourism, the knowledge and skills required by work in an increasingly technological era, as well as other topical issues.
The conference program consists of three parts.
In the opening plenary session, two keynote speakers will share their experience on topics about collaboration between the tourism sector and educators, and about the main technological impacts in the context of industry and education offer development. Kaija Lindroth represents one of the biggest universities in Finland, the Haaga-Helia University of Applied Sciences, well known by the high quality of its implemented study programs and numerous innovations in higher education. She will present a successful, long-term experience story about the development of studies hand in hand with the tourism industry. Maarja Pajusalu is Software Development Project Manager of the Estonian technology company Brightspark Ltd. and teacher at the University of Tartu Pärnu College. In turn, she will provide insight into the most important technological development trends and their impact on the skills needed in the tourism industry along with the identification of potential integration in study content and process development.
After the plenary session, there will be a panel discussion on challenges in human resource management in tourism.
Finally, participants will be invited to choose between three thematic sessions: Cross-sectional cooperation and networking among different stakeholders in tourism; The challenge of digital marketing in tourism in the context of the media landscape; and Innovative study approaches in tourism education and the involvement of the tourism industry.
You can find the conference program here.
The international tourism conference Boosting excellence in higher tourism education: Cooperation between educators and industry will take place on October 25, 2018 at Vidzeme University, Cēsu str. 4, Valmiera, Latvia.
Participation fee: 20.00 EUR
Application form available here:  http://va.lv/lv/contact/registration_for_the_conference_
Deadline for application: October 15, 2018
If you are willing to participate with a presentation in a parallel session, please contact PhD Linda Veliverronena (linda.veliverronena@va.lv). The number of presentations is limited.

The conference is supported by