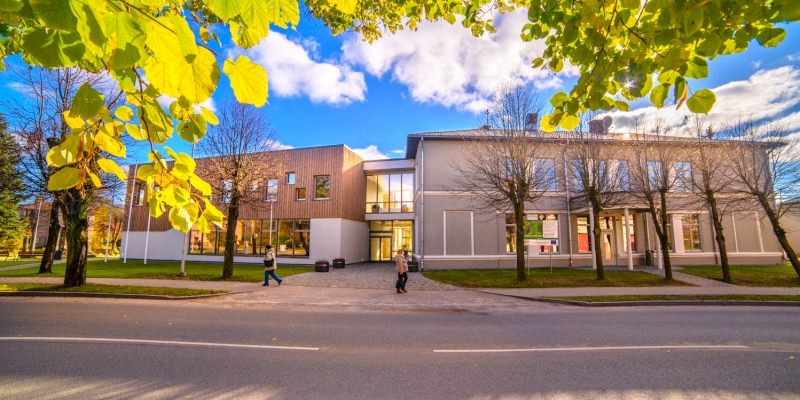 Information update about work of ViA (Covid-19)
03/13/2020 - 00:20
Considering the decisions made by the responsible authorities, a state of emergency has been issued in Latvia until April 14. Consequently, all on-site lessons have been cancelled from March 13 until April 14 and the study process will take place using the available digital platforms of the university. All other internal processes of the university must be implemented remotely.
At the same time, we inform that overall availability of ViA buildings (including hostel) remains unchanged, except availability of laboratories and any other specific premises that must be coordinated with the responsible staff members. Individual face-to-face meetings for lecturers, students and other staff are possible by mutual agreement between parties involved. More information in Your ViA e-mail.
World Health Organization recommendations for curbing the spread of COVID-19:
Wash your hands frequently – regularly and thoroughly clean your hands with an alcohol-based hand rub or wash them with soap and water;
Practice respiratory hygiene – this means covering your mouth and nose with your bent elbow or tissue when you cough or sneeze. Then dispose of the used tissue immediately, and wash your hands;
Maintain social distancing – at least 1 metre (3 feet) distance between yourself and anyone who is coughing or sneezing;
If you have signs of an acute respiratory infection, regardless of the severity of the disease, and at least one of the following symptoms:
- high temperature, cough, sore throat, shortness of breath;
- if you have been in close contact with COVID-19 patient for 14 days prior to onset of symptoms;
- our if you have been traveling or staying in areas affected by COVID-19 infection;
- if you have worked with or visited a health care facility treating patients with COVID-19 infection, call 113 immediately.