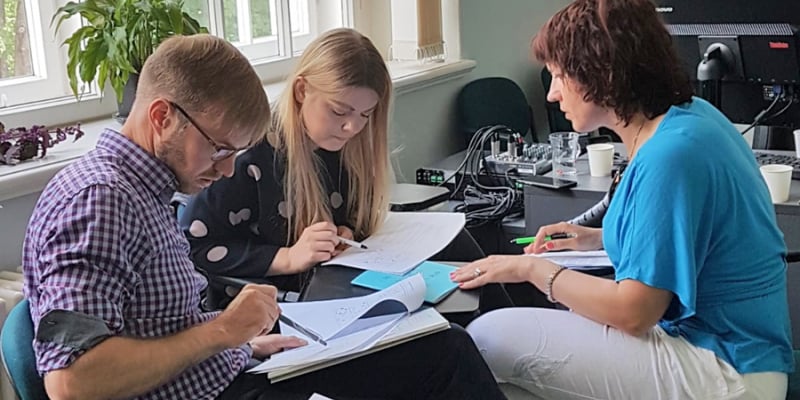 Three Baltic States universities concludes the project with a research on students' perceptions on acquirement of transversal skills during an online social simulation
09/09/2021 - 10:39
The publication, that is a part of the "Simulation Games in Strategic Communication" project (SimGames), focuses on university teaching approaches to provide students with opportunities to develop transversal skills that will help them succeed in their future careers.

Social simulations have been considered previously as a fruitful study method that helps to advance transversal skills; however, the research in this field is scarce, thus opening opportunities for project researchers from Vidzeme University of Applied Sciences (ViA), Vilnius University and University of Tartu to explore the benefits and limitations of social simulation as an online learning method.
The results show that the study participants - 32 students in both simulation exercises mainly used their negotiation, strategic thinking and planning skills. During the second simulation, self-evaluation forms filled before and after the event helped the students to realize which transversal skills they need and want to develop further.
Agnese Dāvidsone, the content manager of the SimGames project and an associate professor and researcher at ViA, says: "We conclude that online social simulation is a productive interactive learning method that helps students develop their transversal skills and stimulates self-reflection."
Researchers also point out that in exercising a social simulation online there is an additional layer of pedagogical implications: the choice of the digital platform and the potential technical disruptions such as the loss of Internet connection or sudden malfunction of some of the platform's features may divert the flow of the simulation.
During the project "Simulation Games in Strategic Communication" several project activities have been implemented - partner meetings, dissemination events within ViA international weeks, as well as lecturers and students participated in online and face-to-face trainings throughout the project. The project has developed four different social simulation scenarios and tested them both in person and online in all three Baltic States together with students.
The following results were developed during the project: a guide and methodological support material on the development and implementation of social simulations, social simulation scenarios and description of technological tools, also training seminars for lecturers were conducted and training programs were prepared, tools for assessing students' competencies were developed and tested, and two scientific publications have been prepared and approved.
Get acquainted with the project materials:  https://va.lv/lv/simulation-games-simgames-handbook-and-scenarios
"Under the influence of Covid-19, the project activities were mostly transferred to the online environment, partly complicating the work on the final results, as well as forcing the implementation of the project to be extended by three months. But in general, despite these difficulties, we consider the implementation of the project as very successful, because everything that was planned was implemented. With project partners we also discuss intentions and ideas for implementation of future projects," points out Agnese Dāvidsone.
The European Union Erasmus+ programme Key Action 2 (KA2) strategic partnership for higher education project "Simulation Games in Strategic Communication" (2018-1-LV01-KA203-046981) is being implemented from December 1, 2018, to August 31, 2021.