Together with international partners, Vidzeme University of Applied Sciences is forming a European University and discussing the principles and tasks of higher education institutions in the future
04/29/2021 - 08:58
Building the future European University, representatives from universities of 12 countries met during Vidzeme University of Applied Sciences (ViA) International Week to identify possible development trends in the fields of higher education - how the study process and research will change and what society will expect from higher education institutions.
The project " Engaged and Entrepreneurial European University as Driver for European Smart and Sustainable Regions" (E3UDRES2) organized seminars to provide insights and share experiences with participants on what to consider when working with future students and researchers.
"The aim of the future training was to revive a culture of thinking that practices looking and thinking ahead and to promote the exchange of experience in various areas of university support between all E3UDRES2 project partner institutions," reveals Iveta Putniņa, ViA Administrative Vice-Rector and Project Manager. At the same time, emphasizing that the discussions provided an insight into the views of the non-academic staff of the student service, the international department, libraries, IT support, project departments regarding the European University and their vision for the future. "This training was the first activity to facilitate a gradual shift to new vibrant I-culture also among non-academic staff, where "I" stands for inspiring, innovative, intercultural, international, interdisciplinary, cross-sectoral, inclusive and intense." I.Putniņa continues.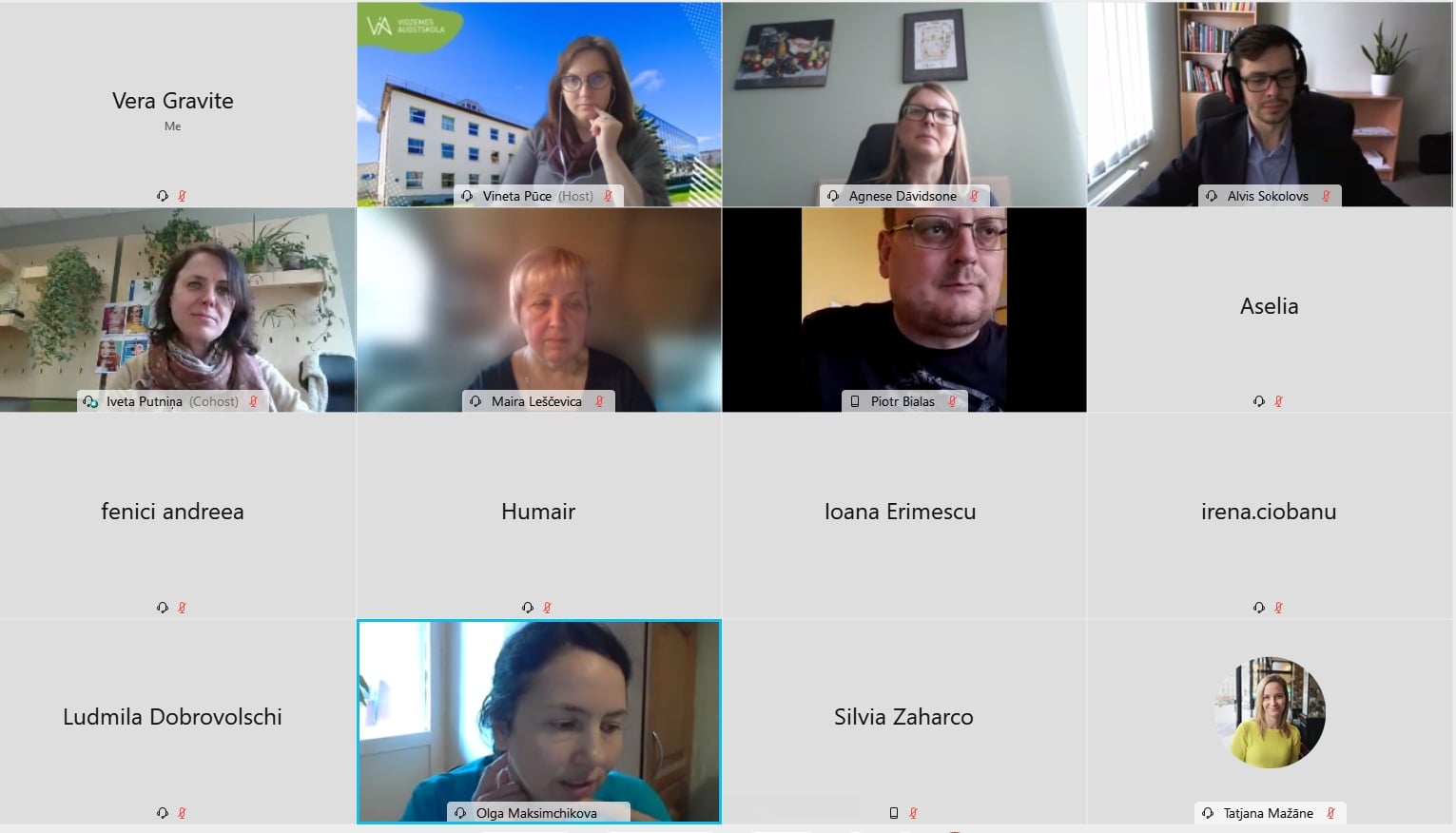 Using international future modeling methods, the following points was discussed during the training:
1. future skills, determined by changes in the work of companies and how to deal with it through design education and student-centered studies;
2. changes in higher education and the way the study process is organized;
3. new professions that emerge in university innovation projects, such as technology translator, networker and maintainer, community facilitator, naturopath and others;
4. students who will question and demand justification for any kind of information they receive and how important or necessary it is for them;
5. scientific communication and how to be able to tell everyone what and why researchers are doing;
6. how to link the needs of the region with the various international opportunities.
Participating in the Erasmus + initiative "European University", Vidzeme University of Applied Sciences together with partners from Austria, Portugal, Romania, Belgium and Hungary is working on the establishment of a European University, committing to implement joint study courses and programs by 2023, student and lecturer mobility, joint research on human well-being, human and artificial intelligence and the circular economy, as well as joint knowledge transfer activities.
The project will run until 30 August 2023, using funding of EUR 6 6 241 667 (of which EUR 4 993 333 is European Commission funding).