Summary: The aim of the project is to create a depository of quantitative data about societal and economic transformations in the regions of the three Baltic states during the last hundred years and provide a quantitative analysis of the long-run trends (since 1920) in regional disparities.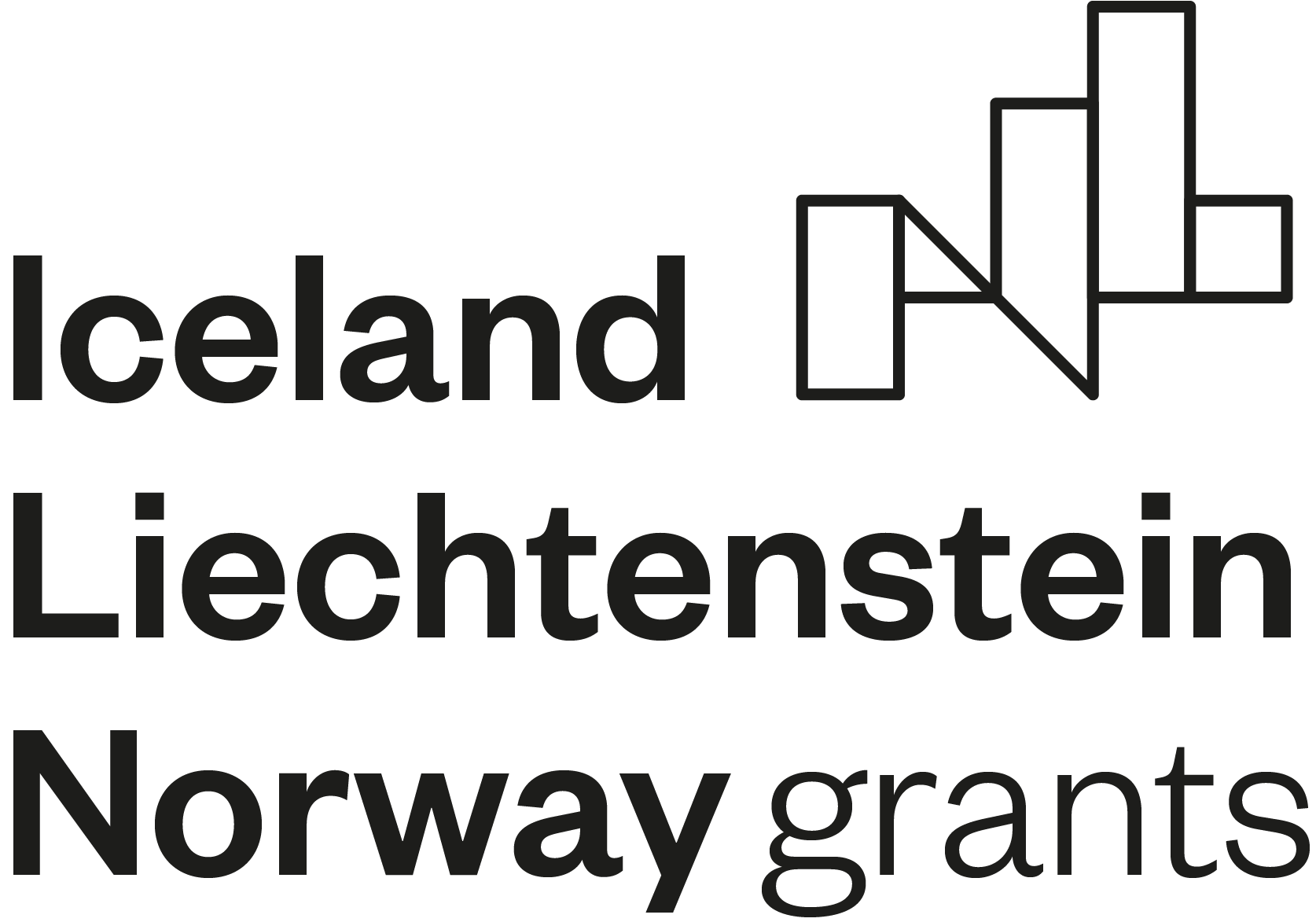 This project breaks new interdisciplinary ground in the socio-economic history of the Baltic countries, providing for the first time cross-time and cross-country comparable gross domestic product (GDP) data series for all three countries, covering the complete 100 years period since the end of independence wars. Applying a methodology tested in recent research on the economic development of Europe's regions since 1900, it will decompose these series down to a regional level to explore trends in the economic and social disparities between regions inside of each Baltic state.
The implementation of the project will include two tasks: (1) creation of data depository with data on economic and social differences between regions of Baltic countries and (2) analysis of long-run trends (since 1920) in cross-regional economic and human development disparities. As a result, a collective monography and 8 high-quality publications will be prepared.
Project No: EEA-RESEARCH-174
Implementation period: 01.05.2021.-30.04.2024.
Funding/program: European Economic Area (EEA) Grants, Research and Education, Baltic Research Programme
HESPI role: Project promoter/ lead partner
Cooperation partners: Norwegian School of Economics, Norway; Vilnius University, Lithuania; University of Tartu, Estonia
Project funding: 999092,70 EUR
Project scientific manager: Gatis Krūmiņš (gatis.krumins@va.lv)
Administrative manager: Ieva Gintere (ieva.gintere@va.lv)
Involved staff: HESPI research staff Jānis Šiliņš, Ilmārs Mežs, Baiba Kļaviņa, SSII research staff Kaspars Osis, Andris Lapāns
Further information: https://eeagrants.lv/; https://eeagrants.org/
Project news: https://www.hespi.lv/en/node/530 
International workshops
September 27th-28th, 2021 in Riga and Valmiera. Meeting of the project partners and stakeholders at Ministry of Education and Science, Bank of Latvia, and Vidzeme University of Applied Sciences
International workshop on June 14th-15th, 2022 at Tartu University, Estonia
International workshop on December 1st-2nd, 2022 at Norges Handelshøyskole, Bergen, Norway
International workshop planned on June 14th, 2023 at Vilnius University, Lithuania
The first press release available here.
Scientific articles
Norkus, Z., Jasilionis, D., Grytten, O., Mežs, I., Klesment, M. Mortality Transition in the Interwar Baltic States: Findings from Cross-Country Comparison of New Life Tables. Scandinavian Economic History Review, 2022. Available here.
Grytten O. H., Norkus Z., Markevičiūtė J., Šiliņš J. (2022). Can the economic growth of interwar Latvia be estimated by contemporary national accounts? Baltic Journal of Economics. Available here.
Norkus, Z., Grytten, O., Šiliņš, J., Klimantas, A. (2022). Benchmarking Latvia's Economy: A New Estimate of Gross Domestic Product in the 1930s. Cliometrica, Springer Journal. Available here.
Klimantas, A.  Norkus, Z., Markevičiūtė, J., Grytten, O. H., Šiliņš, J. (2023). Estimation of the GDP of Interwar Latvia (1920-1939). Cliometrica - submitted.
Norkus, Z. (2022). Handbook of Economic Nationalism, Chapter 6: Varieties of currency nationalization and denationalization, pp. 81-99. Abstract available here; the full chapter available here.
Conferences
Norkus, Z. (2021). Life Expectancy in Lithuania 20th Century: New Research Findings. XV European Sociological Conference "Sociological Knowledges for Alternative Futures", Barcelona 31 August – 3d September 2021.
Norkus, Z., Markevičiūtė, J. (2021). Changes in the Cross-Regional Disparities of the Economic Productivity: A Comparison of Baltic Countries (1995-2019). XIII Lietuvos sociologų draugijos konferencija. January 14th.
Norkus, Z., Markevičiūtė, J. (2022). The Disparity of Economic Productivity between Regions of Lithuania from the Comparative Perspective of Baltic Countries. Conference REGIONS AND SELF-GOVERNMENT IN LITHUANIA – PROBLEMS AND PROSPECTS, Lithuanian Academy of Sciences, 29 April 2022. Program: http://www.lma.lt/uploads/news/id1523/2021-04-29_kvietimas_02.pdf
Norkus Z., Markevičiūtė J., Grytten, O., Šiliņš J. (2022). Latvia's Relative Wealth in the 1930s: Measured as GDP per capita in 1935 as Benchmark Year. Baltic Connections: a Conference in Social Science History, June 16th-17th, 2022, University of Jyväskylä, Finland. The program available here:https://www2.helsinki.fi/sites/default/files/atoms/files/baltic_connections_2022_program.pdf
Norkus, Z., Markevičiūtė, J. (2022). Regional Gross Domestic Product (RGDP) in the Restored Baltic States: Convergence or Divergence? The Midterm Conference of European Sociological Association (ESA) Research Network 36, Prague 2nd-3rd September 2022, https://www.soc.cas.cz/rn36midterm#prog
Norkus, Z., Klimantas, A., Markevičiūtė, J. (2022). Is Economic Growth Possible During a Crisis? The Great Depression of the 1930s in Baltic States. The General Assembly of Lithuanian Academy of Sciences, 20th September 2022, Vilnius, program available at: http://www.lma.lt/uploads/news/id1646/2022-09-20_kvietimas_03.pdf
Markevičiūtė, J., Norkus, Z., Grytten, O., Šiliņš, J. (2022). GDP estimate for Latvia in 1935 using SNA2008 and regional disparities. 63th Conference of Lithuanian Mathematical Society on 15-16 June 2022, Kaunas, Vytautas Magnus University.
Markevičiūtė J., Norkus Z., Grytten, O., Šiliņš J. (2022). New Benchmark Estimate for Latvia in 1935. Seminar at the Faculty of Mathematics and Informatics of Vilnius University on May 23rd, 2022. http://www.lmd.mif.vu.lt/lietuvos-matematiku-draugijos-seminaras-31/
Norkus, Z. (2022). New Gross Domestic Product (GDP) Benchmark Estimate for Latvia in 1935. November 28th-29th 2022. Central European Congress of Economic History. Modernization Processes in "Younger Europe", Poland, https://congressofmodernization.pl
Norkus, Z., Klimantas, A., Markevičiūtė, J. (2022). Celebrating 100th Anniversary of Lithuanian University and Facing New Economic Crisis: The Pecularities of the Great Interwar Economic Crisis (1931-1935) in Lithuania, XIV Conference of Lithuanian Sociological Society "Universities, Sociology, and Civil Society Facing the Crises", 02.12.2022, Kaunas University of Technology, Faculty of Social Sciences, Humanities and Arts. https://lsdkonferencija2022.ktu.edu/wp-content/uploads/sites/426/2022/11/LSD_pilna-programa-1129.pd
Markevičiūtė, J., Norkus, Z., Klimantas, A. (2022). Latvia's Regional Disparities: Comparison of Interwar Period with Modern Latvia. Data Analysis Methods fo Software Systems (DAMSS), 13th Conference, Druskininkai, Lithuania, Hotel "Europa Royale", December 1st – 3rd, 2022. Program: https://www.mii.lt/damss/index.php/program/oral-presentations