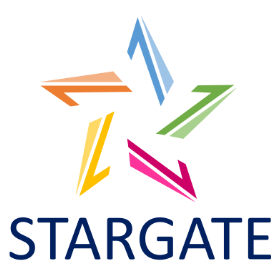 Project aims to develop a breakthrough, multiscale and holistic climate smart agriculture methodology, capitalizing innovations in the field of microclimate and weather risk management, as well as in the field of landscape design. It is based on Earth Observation, weather/climate intel-ligence and IoT technologies to support a more effective farm/parcel management and related options for adaption on climatic changes, local and regional policy formulation leading to better landscape management, protection against climatic risks and implementation on microclimate changes.
Agriculture is perhaps the most weather/climate dependant sector of the economy, and changes in the weather/climate patterns are strongly affecting it, in terms of the productivity, risk assessment/management, and environmental preservation. From the other, the current farm practices are producing the 1/4th of the global greenhouse gas emissions annually, contributing and further enhancing the climate change, retaining a continuous cycle of altering the climate and impacting the food production system.
Objectives: 
To develop a state of affairs and a detailed requirement analysis for Climate Smart Agriculture
To shape a stakeholder community and establish Living Labs
To develop observational data infrastructure and data management framework
To develop and promote climate services and agro-climatic indicators
To evaluate the STARGATE, methodology and decision support system in real condition pilots
To develop an outreach plan to maximize the society impact of STARGATE
To develop an exploitation plan to maximize the business potential of STARGATE
Project partners:
Centre for Research and Technology Hellas, Greece
LESPROJEKT SLUZBY, Czech Republic
MIGAL Galilee Research Institute, Israel
Vyzkumny ustav melioraci a ochrany pudy, Czech Republic
AgriSat Iberia, Spain
NEUROPUBLIC, Greece
GAIA EPICHEIREIN, Greece
AgroApps, Greece
meteoblue, Switzerland
Pessl Instruments, Austria
Dioseco Unipessoal Lda - 2eco, Portugal
Aristotle University of Thessaloniki, Greece
Hihomoravsky kraj, Czech Republic
Vidzeme Planning Region, Latvia
Poznan Supercomputing and Networking Center, Poland
Institute of Applied Informatics e.V., Germany
Upper Galilee Agriculture Company, Israel
Asplan Viak Internet, Norway
Farm Rostenice, Czech Republic
Adama CZ s.r.o, Czech Republic
CREVIS, Belgium
Sociedade Portuguesa de Inovacao, Portugal
KEFALAS, Greece
Flemish Institute for Technological Research, Belgium
Scientific manager: Dr.sc.ing. Ginta Majore ([email protected])
Administrative manager: Dr.art. Ieva Gintere
Project team: Ivars Majors, Mairita Zaķe, Oskars Java, Andris Lapāns, Sarma Cakula, Ilze Dimante, Monika Sproģe, Andris Jenerts, Andris Fjodorovs
Project period: 01.10.2019 - 30.09.2023.
Project total budget: 6 994 405,00 EUR
Funding source: European Commission
Accomplished activities and planning: September, 2021
On our first meeting after summertime in September, the participants Ginta Majore, Monika Sproģe, Sarma Cakula, Andris Jenerts, Andris Lapāns, Mairita Zaķe, and Ieva Gintere shared experience and progress. So far, we have attended the Country days in Priekuļi in Ādaži and Varakļāni.
We have done control mines for this year potatoes harvest – the results and data set are promising. The team also works on profit, losses, price forecast – an economic report.
Our goals for the next period are:
 - data post-processing and analysis are work for the winter.
 - participation in a forum on industrial drones in Amsterdam.
 - photographs obtained with an unmanned aircraft (BGK) must be linked to specific potato hops.
 - in order to process data on the minimum and maximum daily temperatures in the database, it is desirable to automatize the process.
International Research Project Focused on Environmental Modeling