Become an expert in strategic management of competitive tourism business!
The industry-driven master programme strengthens the competences needed in strategic management of competitive tourism business. It provides future-oriented knowhow and tools necessary to develop tourism sectors, destinations and enterprises and to cope with the structural and transformational changes facing the tourism industry.
The studies incorporate advanced theories related to profitable and productive businesses and competitive destinations. The students acquire advanced professional competencies to manage tourism business and destinations in practice, and gain strong local and international perspectives, especially focusing on the best practices of the Nordic-Baltic tourism business environment. Students learn to build resilience of tourism organizations and destinations under the changing circumstances and different types of crises, as well as strengthen a wide spectrum of digital competences starting from effective business data analysis and forecasts to product development and marketing. The emphasis is also on personal development and leadership abilities significant for building careers in tourism.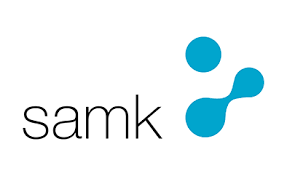 The double degree programme is implemented in cooperation with Satakunta University of Applied Sciences (Finland). The students study simultaneously in two universities and get two separate diplomas, one from each university.
INTERNATIONAL STUDENTS
The degree programme offers a possibility to study in a truly international environment. The studies are carried out online, as a blended learning approach, which enables studying also alongside working, and even from overseas. The programme also includes intensive weeks once in a semester in Finland or Latvia  and field school in the Nordic Baltic region. Travelling to the intensive weeks abroad  and field school is not compulsory, but recommendable. 
"Tourism industry is working in a brand new reality now - in an uncertain, rapidly changing environment and facing very fierce competition. Under these conditions the managers of the destinations an organizations must change the mindset and to build resilient, flexible and competitive organizations which are able to adapt to changes and manage risks dealing with uncertainties."
Linda Veliverronena
programme director
FAST FACTS
Degree: Master in Tourism Competitiveness Management
Language: English
Duration: full time 1,5 or 2 years (depending on previous education)
ECTS: 90 or 120
Degree: Academic master's degree in social sciences
DEGREE TO BE ACQUIRED
Master's in Tourism Competitiveness Management
PROFESSIONAL QUALIFICATION
Master of Hospitality Management
PROGRAMME DURATION
1,5 years or 3 semesters (with previously acquired professional qualification);
2 years or 4 semesters (with no professional qualification).
TUITION FEES 2021./2022. ACAD.Y.
the information will be updated
NUMBER OF SUPPORTED STUDY PLACES IN 2021/2022
the information will be updated
ADMISSION REQUIREMENTS
To apply for the Master's Degree Programme, the applicant needs an applicable Bachelor's degree or some other suitable higher education qualification and at least two years of work experience within the specific field of study after graduation.
APPLICATION DEADLINES 2021!
Application period: 16 August – 15 September 2021
Studies begin: January 2022