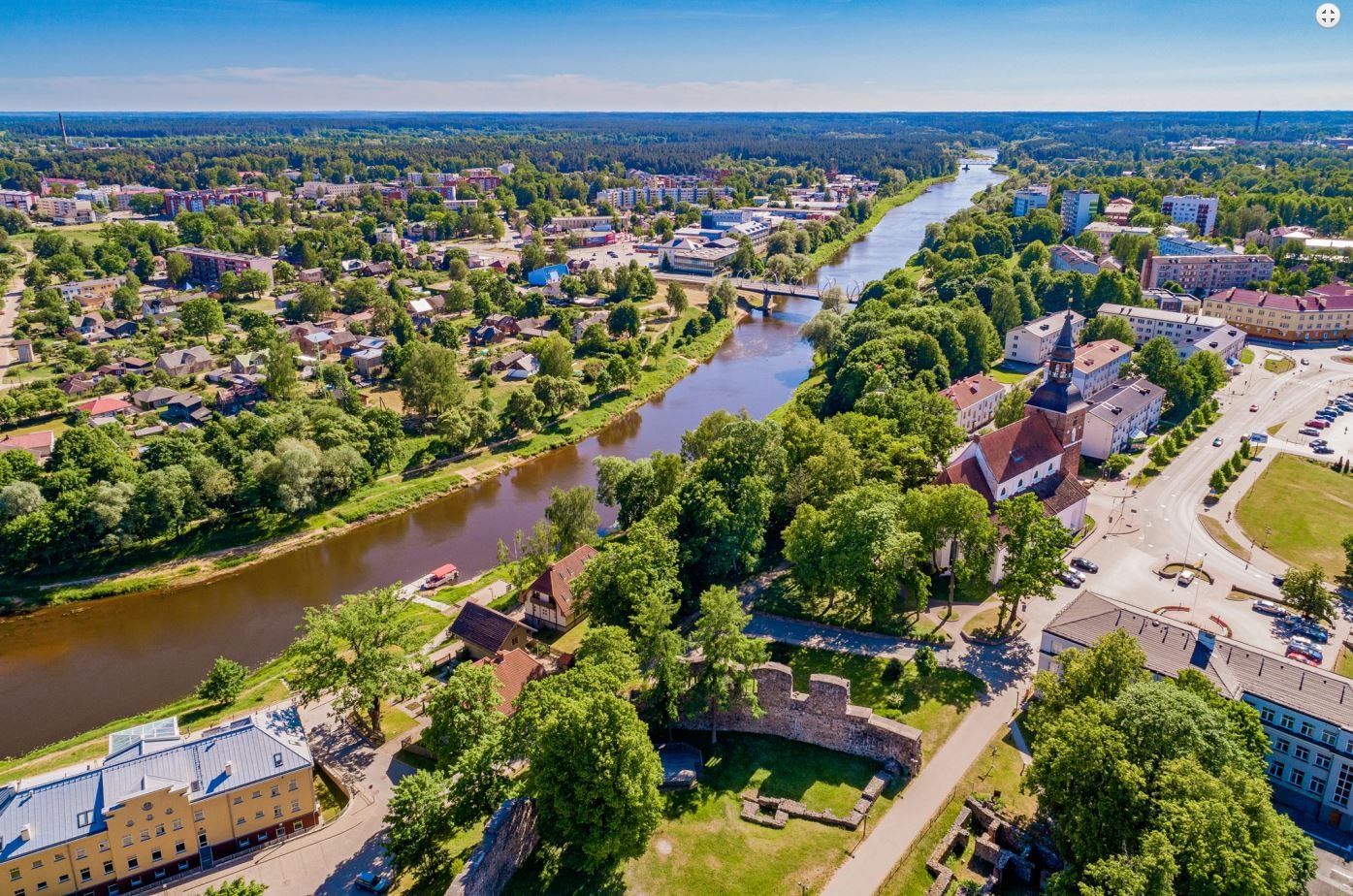 Latvia in brief
Latvia is a beautiful Northern European country, located on the eastern shore of the Baltic Sea. The Republic of Latvia was founded in 1918 and the country will celebrate its 100th birthday on 18 November 2018. Its area size is 64.6 km2 and almost fifty percent of Latvia is covered by forests. The country boasts sandy beaches (Latvia's Baltic coastline is 494 km long), great network of rivers, lakes, lowland plains and rolling hills. It boarders Estonia, Russia, Belarus and Lithuania and it's population is around 2 million. Here you'll experience all four seasons, with summer reaching beyond 25°C and temperature dropping just as far on the other half of the temperature spectrum during winter. The captial of Latvia is Rīga, and more than one third of Latvia's population calls it home. Latvian is the main language in Latvia, but you'll find that a lot of people are fluent in English or Russian. More at: latvia.eu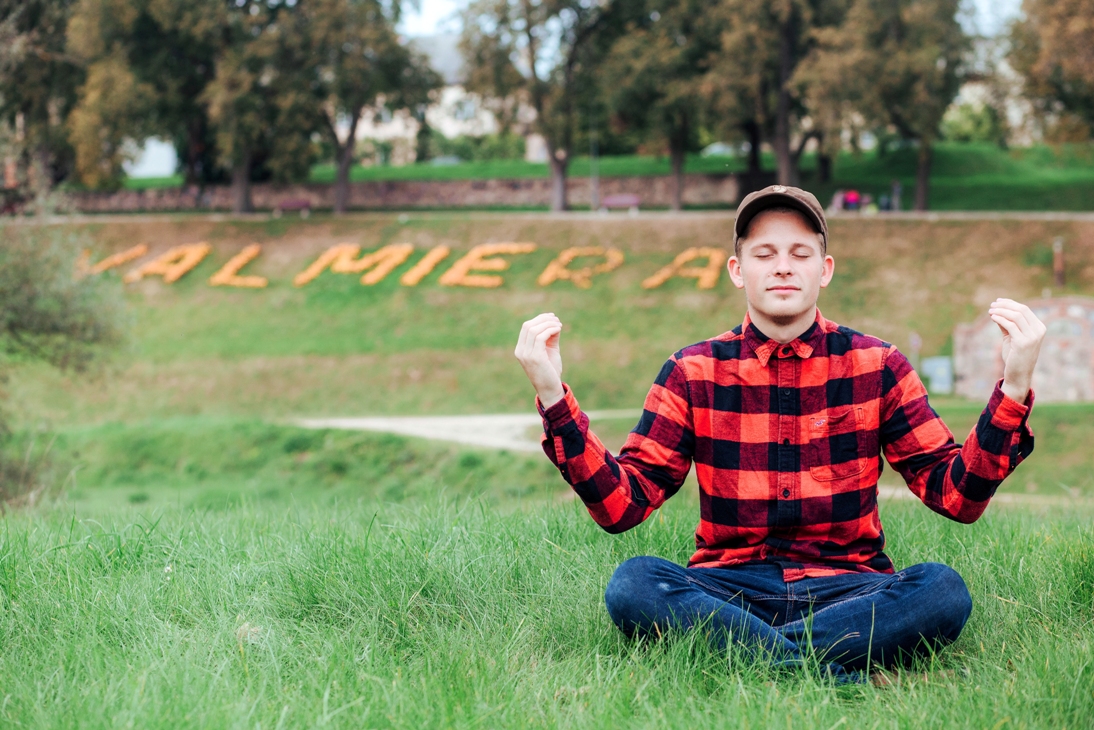 About Valmiera
Founded in 1283, Valmiera is one of the oldest cities in Latvia and the largest city of the Vidzeme region, located 107km from Rīga and just 50km from Estonia. Here is the Church of St Simon and the ruins of the Livonian Order Valmiera Medieval Castle. And, of course, Valmiera is one of the few places in the region with a university that definitely adds some charm.
Valmiera boasts a population of around 25,000. It has plenty of green areas and parks and the longest river of Latvia, Gauja, runs through the city, showcasing its spectacular banks.
The city, which is a regional centre for sports, culture and education, has a buzzing business community, providing great career prospects and exciting lifestyle for those deciding to settle down in Valmiera.
VIBRANT BUSINESS COMMUNITY
Financial Times newspaper fDi Intelligence has placed Valmiera in the TOP 3 Micro European Cities of the Future
120 foreign capital companies with a total turnover of €133.1 million are registered in Valmiera
The number of workplaces in Valmiera exceeds its population
The city boasts its own Business Incubator
LOCAL BUSINESS SUCCESS
JSC "Valmiera Glass": produced a membrane for roof constructions in Heathrow Airport and roof of a football stadium in Turkey
Ltd. "Valpro": jerry can design used for bags in spring/summer cruise collection 2015 fashion show of Chanel. One of the largest can producer for NATO army
Ltd. "Wunderkraut": Web services provider consults, designs, maintains, trains, supports solutions on Drupal. Created web page for MTV channel
The city is large enough, but leaving the centre is just a 10-minute walk. There is an opportunity to spend a lot of time in nature, there are parks in the city, and it is possible to enjoy
the beautiful nature of Latvia in Valmiera and the surrounding area at any time of the year in Kazu Rapids, near Dzirnavu Lake, on the steep banks of the Gauja River, on the Luca Hill and elsewhere.
Entertainment and leisure
Valmiera is a place where many things are available, but at the same time it is not too much. There is an active cultural life, the opportunity to visit theatre and cinema, concerts and balls, not forgetting sports events such as the State President's Prize in Athletics, games of Valmiera sports clubs that successfully participate in competitions in Latvia and Europe. Everyone can take part in the Valmiera Marathon, enjoy the trail in the trees near the River Gauja steep banks, hire boats and go on a trip in the Gauja, use cycling routes, etc.
The city has a developed business environment and offers various discounts to students, such as Valmiera Drama Theatre (30% discount on entry ticket), Tinte Bar (20% discount on drinks), Cinema "Gaisma" (€ 0.50 discount on the ticket), the basketball club "Valmiera Glass ViA" games (35% discount for the entry to the game), etc
POPULAR EVENTS IN VALMIERA
The Valmiera Marathon
Cycling Marathon Valmiera-Cēsis
State President's Prize in Athletics
Ultramarathon Riga-Valmiera
Choir and dance group competitions
City and Flower Festivals
Art days
Simjūda Fair and so on.
Accommodation and catering
Also, do not forget about a proper and delicious meal. For a reasonable price you can enjoy a delicious meal in one of the city's canteens - "Tērbata", "Bastions", etc. or enjoy a taste of the Valmiermuiža Brewery. Those who want to spend more time in Valmiera can relax in its newly opened swimming and recreation centre "Valmieras peldbaseins" one of the city's accommodation establishments - Hotel Naktsmājas, Jāņa Daliņa Stadium Hotel, guest house "AVOTI", as well as in one of Vidzeme University of Applied Sciences hostels.