The environmental or Green Activities in Vidzeme University of Applied Sciences ensure that ViA students live and work in an environmentally friendly way – sort waste in student hostels, save water, electricity, spend time in nature and clean it up. The people involved in the Green Activities want students, lecturers and other staff at the university to learn about the problems of nature and how they are dealt with in the world and here in Latvia, and what each of us can do to help maintain a clean environment around us.
In order to achieve the set goals, hiking trips, movie evenings, cleanup events, workshops (for example, birdhouse master class) are organized, and informative materials for the university and student hostels are prepared.
Want to get involved and have environment -friendly ideas? Please contact [email protected]
Facebook: @ViasaZalasZinas

Vidzeme University of Applied Sciences and Valmiera Culture Centre choir "Skan" (translated: Sounds)
"What other name to give to a group of musical, talented and joyful young people!"  says the conductor Irēna Zelča.
The season of 2016/2017 is the 16th anniversary of the choir! Its participants describe the choir as follows:
Great company;
United team;
Musical;
Continuous self-development and self-improvement;
Every day as an unforgettable adventure;
And together: the totality of emotion and energy.
In the choir "Skan" you have the opportunity
Get acquainted and make friends with the members of various youth choirs;
Sing serious songs that are sacred to the Latvian nation, as well as uncomplicated and fun songs;
Give concerts outside Valmiera - travel around Latvia, as well as abroad;
Enjoy the energetic conductor and experience unforgettable emotions;
Develop yourself - your personality, musicality and voice;
Represent the university in music and art circles;
Forget about the problems of student life for a moment, and enjoy the pleasure of art;
Not only sing, but also relax with your friends – the participants of Skan!
The leaders of the choir "Skan": the super-energetic and otherwise excellent person - the artistic director Irēna Zelča; the demanding, but at the same time sincere conductor Liene Zvirbule and the friendly accompanist Līga Īvāne.
How to join the choir "Skan"
The choir "Skan" can be joined by those who truly appreciate the choir music, those who by singing receive a true enjoyment from one of the greatest intangible values - songs.
If you want to join us, we meet on Tuesdays and Thursdays at 18:30 at Valmiera 5th Secondary School, Raiņa Street 3 (near Dzirnavu Lake).
The artistic director Irēna Zelča
Phone: 26327042
Choir president Elīna Valaine
Phone: 26255439
E-mail: [email protected]
Twitter: @Koris_Skan
Facebook: @korisskan
IMPROVISATION THEATRE VIAGARS

Vidzeme University of Applied Sciences student Improvisation Theatre "ViAGars" is the right place for anyone who wants not only to watch, but also to join the improvisation adventure.
An improvisation theatre is a stage genre that does not use a previously written material, all activities and dialogues occur in real time and place. We entertain people in different events, perform in improvisation evenings in the town, and make our own events. We have got acquainted with other theatres and created an environment full of bright laughter for the university students.
"Like a power supply which always charges the mechanism for the everyday hurry.  A workshop full of positive emotions, energy, and just a great time."
/Marija/
We meet on Tuesdays and Wednesdays at 20:00 at the National Harmony Centre (Tautas Harmonijas Cents - THC) (Linarda Laicena Street 2a). It was at THC that a new tradition was started to organize an improvisation theatre evening annually in December, inviting theatre groups from other towns and introducing Valmiera residents to the diverse world of improvisation.
New members are always welcome!
"A great opportunity to develop your artistic skills right here at the university, to engage in theatre sports with a group of excellent, energetic and supportive young people. The skills acquired at ViAGars are also useful in studies, and the amount of positive emotions that you gain from the participation in ViAGars is simply invaluable. A great way to make life more colourful. "
/Jevgēnijs/
Follow us:
Twitter: @GarsOfficial
Facebook: @GarsOfficial
Youtube: @ViAGars Official
If you like history, do not forget to have a look at our previous blog: viagars.va.lv
Contact:
Info: viagars[at]va.lv
Manager of the Improvisation Theatre – Arnolds Barsovs
E-mail - arnolds.barsovs[at]va.lv
Phone: 25629804

An extracurricular organization established and managed by Vidzeme University of Applied Sciences students, which was founded in 2005 with the aim of: improving students' and society's involvement in  the issues important and  topical for Vidzeme University of Applied Sciences and the society, promoting understanding through a reasoned discussion. Also, to contribute to the performance skills of the members of ViA Debate Club and to expand their vision. To actively develop an extracurricular activity in the form of debate at Vidzeme University of Applied Sciences, to prepare the debaters who are able to debate successfully not only in Latvia, but also on the Baltic and European level.
Founder: Ēriks Ajausks
Manager: Arnolds Barsovs ([email protected])
More information:
E-mail: [email protected]
Twitter: @ViADK
Blog: Vidzemes Augstskolas Debašu klubs
The activities of ViA Debate Club:
Regular training in the form of the British parliamentary debate, training of argumentation, speaking and performance skills (in Latvian and English);
Organizing intensive two-day training seminars for everyone interested http://ej.uz/8pfs;
Participation in tournaments and events on Latvian and international level;
Organization of international-level debate tournaments at Vidzeme University of Applied Sciences http://ej.uz/yfak;
Organization of ViA Debate Club anniversary tournament http://ej.uz/unrd;
Organization of public debates on different issues and problems topical for students and the general public.

Get useful experience by working in different teams. Have an international internship in one of 126 member states - opportunities.aiesec.org
Participate in the development and implementation of projects;
Develop your abilities by becoming a team leader;
Obtain new knowledge by attending AIESEC educational seminars and conferences on topics such as project management, time planning, team building, etc.;
Use in practice and improve your English language skills;
Spend worthwhile time with members of the AIESEC organization.
pplication for the membership of the organization or the internship usually takes place twice a year - in February and October - follow the information and do not miss it!
Applying for the membership of AIESEC is possible by contacting Ilze Geke ([email protected])
Twitter: @aiesec_valmiera
Facebook: @AIESEC.Valmiera
FLOORBALL CLUB "VALMIERA"

"As the popularity of the floorball in Valmiera was growing, we founded the floorball club" Valmiera" in 2003. The new club was supported by Valmiera City Municipality and it was included in the framework of the association "Valmiera Sports Club". In cooperation with Valmiera Children's Sports School, we gradually formed children's teams of all ages, which together with the adult team grew into a solid floorball pyramid over the years, and today provides the availability and development of this type of dynamic sports game in the town," explains the President of the Club Artis Jansons.
Currently, 170 children, young people and adults are training at the Floorball Club.
By playing in Valmiera floorball team you can get not only good friends and teammates, but also an excellent opportunity for self-realisation and representing the town of Valmiera, as well as participate in various tournaments, such as Vidzeme Championship in Floorball and other.
Floorball players with a relevant previous experience and a never-ending desire to meet goals and achievements are welcome to join the FBK Valmiera Higher League and 2nd League teams.
The training and games take place at Vidzeme Olympic Centre Sports Complex, Valmiera, Riga Street 91. The field is equipped with Gerflor floorball flooring.
FBK "Valmiera" 2nd League - Ivars Laktiņš
Phone: 26321889
E-mail: [email protected]
FBK "Valmiera" Higher League - Aigars Belasovs
Phone: 29334916
E-mail: [email protected]
Facebook: @FlorbolaklubsValmiera
Twitter: @FBKValmiera
Webpage: www.fbkvalmiera.lv
SPORTS ORGANISATION "VALMIERA GLASS / VIDZEME UNIVERSITY"

The traditions of basketball at Vidzeme University of Applied Sciences began in 2009. In 2011/2012 season the Basketball Club (BK) "Vidzemes Augstskola" won the Latvian Basketball League 3rd division champion title, and in the following season started to play at the 2nd division of the Latvian Basketball League, which they still continue. In 2014 the team of the BK "Vidzemes Augstskola / Valmiera Glass" was formed by starting a joint venture with JSC "Valmieras Stikla Šķiedra", and the management established the "Vidzemes Augstskola/ Valmiera Glass-2" farm team which participates in the framework of the Latvian Basketball 3rd League, allowing the youngest players to be in the game and develop themselves, and fight for a place in the first team.
In 2016, two associations - the Valmiera Football Club and the Basketball Club "Vidzemes Augstskola/ Valmiera Glass" - were merged, thus creating the SO Valmiera Glass / Vidzemes Augstskola.
At present, SO Valmiera Glass / Vidzemes Augstskola consists mainly of students who combine training with professional coaches and studies at Vidzeme University of Applied Sciences, thus developing themselves not only in the field of sports, but also gaining a competitive education.
Around 350 children are currently playing in basketball and football sections.
VALMIERA GLASS VIA training and home games take place at Valmiera 5th Secondary School sports hall.
As a part of the sports organisation, the football club VALMIERA GLASS VIA won 1st place in the Latvian Indoor Football Championship 1st League.
The aim of the Club:
To develop a professional and competitive basketball club;
To raise new and competitive basketball generations in Valmiera;
To ensure that athletes continue to play, train and study at university after graduating from the secondary school, giving them the opportunity to fully develop their athletic talent and, at the same time, obtain a competitive higher education.
VALMIERA GLASS VIA Basketball – Sandis Bukšs
Phone: 29975935
E-mail: sandis.bukss[at]va.lv
Twitter: @vgvia_basket
Instagram: @vgvia_basketbols
Facebook: @vgviabasketbols
Webpage: www.vgvia.lv
VALMIERA GLASS VIA Football - Sanda Iesalniece
Phone: 25951234
E-mail: sanda.iesalniece[at]va.lv
Twitter: @vgvia_futbols
Instagram: @vgvia_futbols
Facebook: @vgviafutbols
Webpage: www.vgvia.lv
ULTIMATE FRISBEE VALMIERA

Ultimate Frisbee or ultimate is a team sport played with a flying disc. The Active Lifestyle Club "Savējais" offers ultimate training in Valmiera. Everyone is welcome to try playing the ultimate, both for sports competition spirit and maintaining a general sporty shape, and for spending a good time with friends.
Ultimate has been played in Valmiera for more than 10 years, and this year the women's team of Valmiera Ultimate won the champion title in the indoor season for the first time in the history. The women's team also won gold medals in Belarus "Winter Brest 2017" tournament.
The ultimate season is divided into the indoor season which lasts from October to April, and the outdoor season which lasts from May to September.
The training mostly takes place at Valmiera Viestura Secondary School outdoor sports field on Wednesdays from 18:30 until 20:30 and on Fridays from 18:30 to 20:30.
Ultimate frisbee Valmiera - Sabīne Šmite
Phone: 29685375
E-mail: frisbijsvalmiera[at]gmail.com
Twitter: @Frisbijs_Valm
Facebook: @FrisbijsValmiera
LATVIAN CHRISTIAN STUDENT FELLOWSHIP

Latvian Christian Student Fellowship (LKSB) are students - young people who make important choices during their studies, which will later affect the future of their own life, their families and our country.
LKSB is a non-governmental organization registered in Latvia - an association founded in 1993 that has received the public benefit status. At present, LKSB student groups are active in seven of Latvia's largest cities and towns with universities - Riga, Jelgava, Liepāja, Ventspils, Daugavpils, Rēzekne and Valmiera.
Any student, regardless of their beliefs and background, who wants to:
Find out more about Christianity or grow in it, spend time in a meaningful and fun way, get new friends, just look what's really going on HERE is invited to attend events organized by LKSB and to get involved in the activities.
The most current information about the activities of LKSB Valmiera can be found here: https://www.facebook.com/lksbvalmiera/
If you want to contact LKSB Valmiera team, sign up for our newsletter, get involved in the team or just talk, feel free to contact us!
STUDENT CORPORATION "GERSICANIA"
Student corporations are academic life-long organizations whose history dates back to the Middle Ages when the first universities in Europe were founded.
But the beginnings of Latvian student corporations are to be found starting from 1870, when Latvian students at the University of Tērbata (Tartu) began the writing evenings of Tērbata Latvian students, which later developed and in 1882 the first Latvian student corporation emerged.
The goal of student corporations is to educate their members in a national spirit, cultivating the sense of honour and the interest in science. The corporations pursue a social life in the spirit of ancient traditions and develop mutual friendship.
Also the student corporation Gersicania brings together students of Latvian nationality, cultivating them in the spirit of ancient traditions and strengthening the national stance. The student corporation Gersicania is the only student corporation in Latvia with two groups - in Riga and Valmiera. It is also the only student corporation at Vidzeme University of Applied Sciences, which enrols members since 2010.
There is a lot to tell about the student corporations, but only by visiting us you can understand what it is!
You are welcome in our guest evenings!
Contact: Ģirts Broks
Phone: 26943163
E-mail: [email protected]
Or find us in Facebook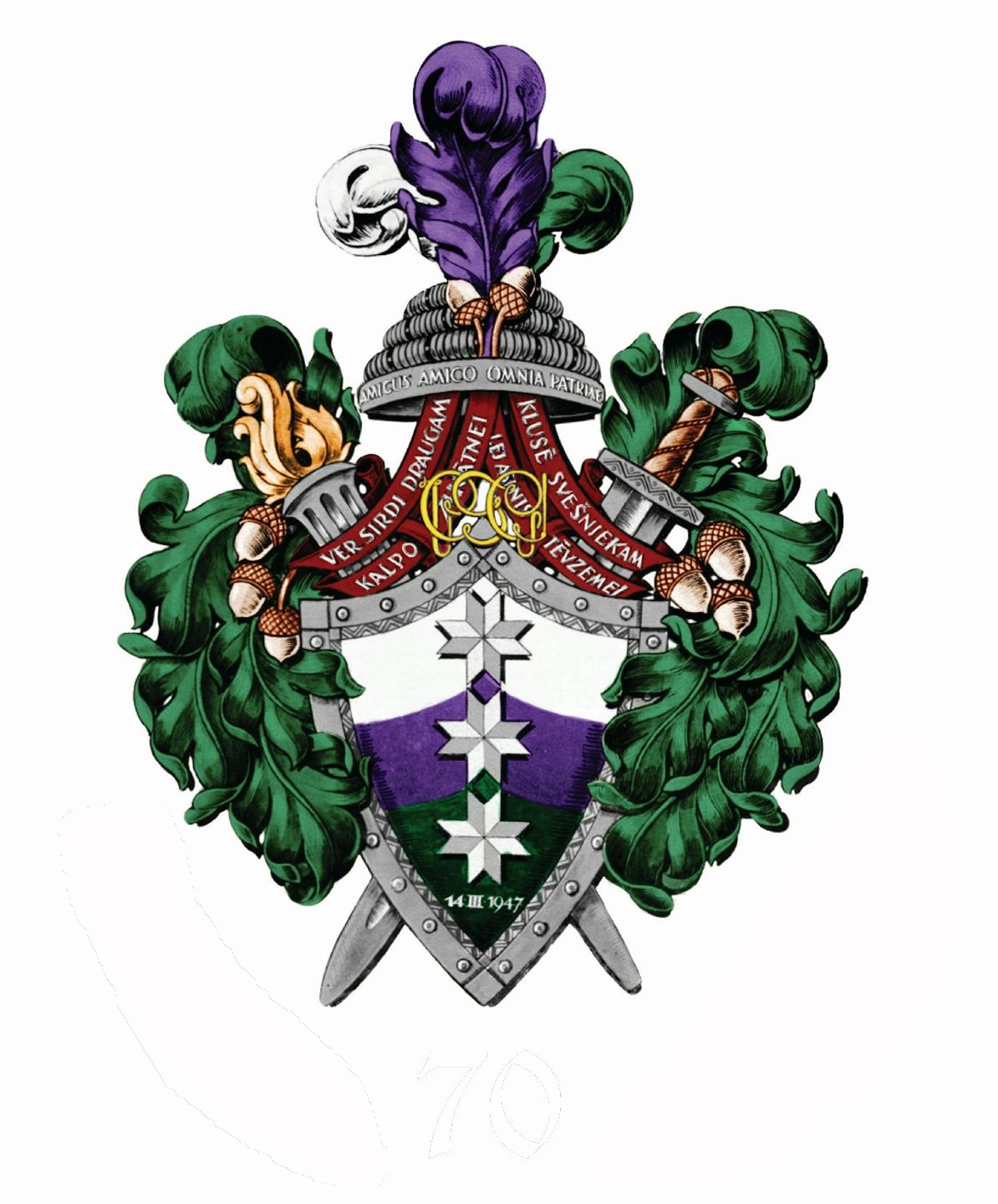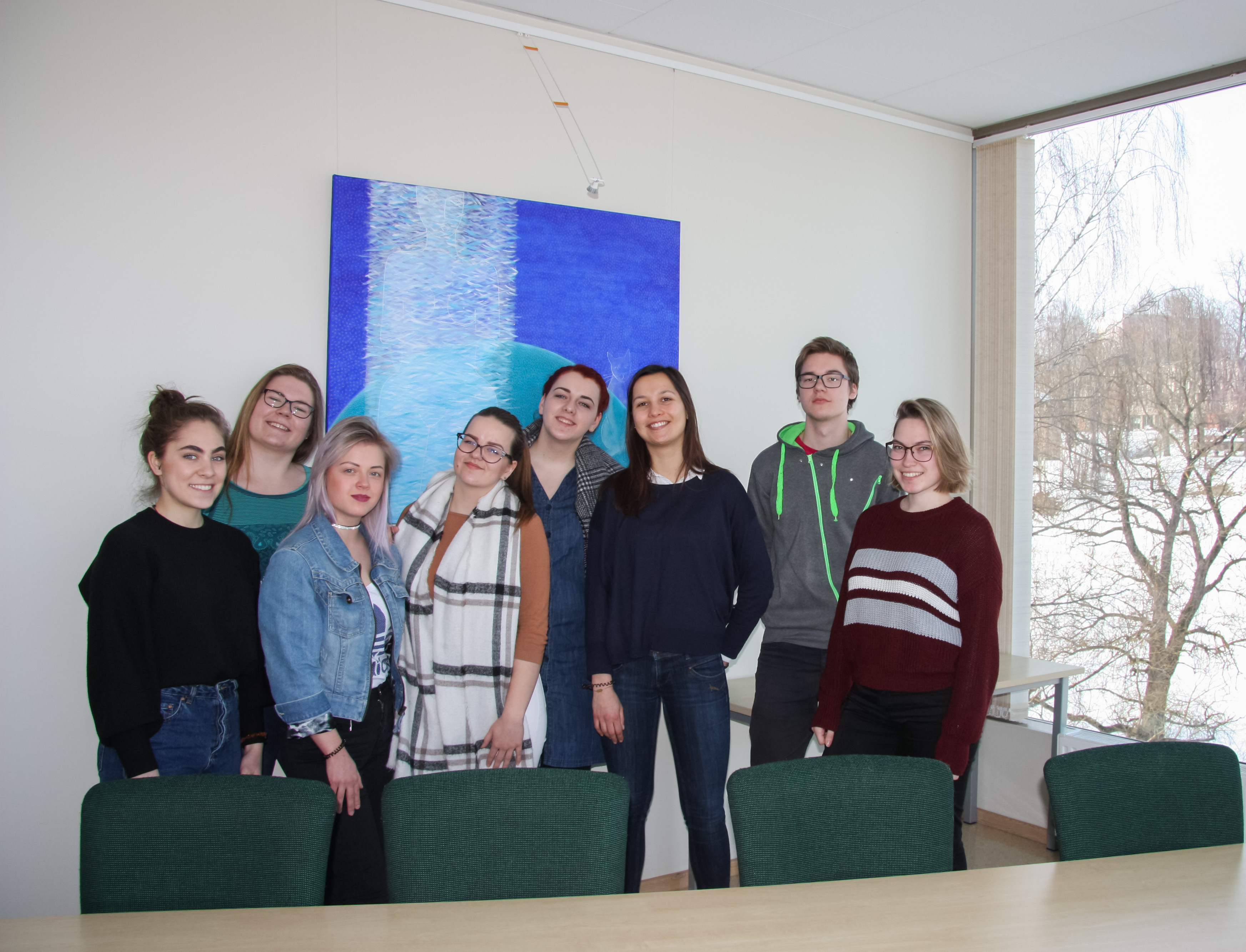 ESN Valmiera or Erasmus Student Network is an international student association, which is present in more than 900 Higher Education Institutions from 40 countries. Our aim is to work in the interest and defend the rights of international students.
We provide different kind of events and activities, where people can learn something new about other cultures and develop new skills through the principle of students helping students. But the main focus of ESN is placed on current exchange students, who often face problems in their new environments. Therefore, ESN offers help in academic, social and practical integration process.
"ESN Valmiera is a place where open-minded and positive people can meet, acquire new experiences and get to know people from different parts of the world." Zane, the founder of ESN Valmiera.
By taking part in ESN Valmiera you have a possibility to gain new friendships, upgrade your language skills, acquire experience in organising events and expand your horizons. You can experience and be involved in ESN Valmiera variously. You can either be an active member, attending and helping in organising and realising different events, or join as a member and participate in the decision-making process.
Enrolment usually takes place in September and February, but if you have interest and you want to take part in the organisation, you can write at any time to this e-mail: [email protected]
For more information: 
FB: https://www.facebook.com/ESNvalmiera/
E-mail: [email protected]