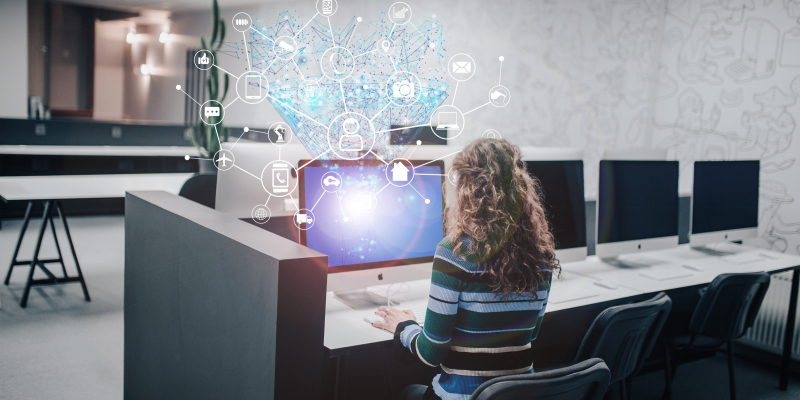 During the online training lecturers gain experience in developing social simulations
02/11/2021 - 15:56
Within the framework of the project "Simulation Games in Strategic Communication" (SimGames), from February 1 to 3, Vilnius University in cooperation with partners from Vidzeme University of Applied Sciences and University of Tartu organized an online training with the aim to develop lecturers' skills in communication studies.
The first training day, February 1st, was open to all interested parties, with the opportunity to participate in two hands-on workshops on topics such as engaging and interactive online learning in higher education led by Ieva Margeviča-Grinberga from University of Latvia and promoting student self-reflection in the study process led by Sintija Lase, Freelance Trainer of non-formal education, mentor of youth policy development in Latvia.
On February 2nd, workshops were held for the SimGames project partners, during which the staff involved in the project shared their experience in testing the simulation scenario online, as well as participated in the seminar "Interactive teaching methods and tools online". The final training day was dedicated to the results of the project - the development of handbook, social simulation scenarios and digital platform architecture, as well as the evaluation of the project implementation progress.
"This project is slowly coming to an end and we are already honing several project results so that we can share them with a wider audience. It will take place very soon - in April 2021, when the regular International Week will take place at Vidzeme University of Applied Sciences," says Agnese Dāvidsone, content manager of the SimGames project and associate professor and researcher at ViA.
The SimGames project will result in the development of study methods that allow students to acquire skills and experiences for their career advancement through activities that are based around real-world problems in blended learning environment, and through meaningful application of digital tools.
The European Union Erasmus+ programme Key Action 2 (KA2) strategic partnership for higher education project "Simulation Games in Strategic Communication" (2018-1-LV01-KA203-046981) is being implemented from December 1, 2018, to August 31, 2021.