Updated 15.04.2020.
Computer vision is an interdisciplinary field that deals with how computers can be used to gain high-level understanding from digital images and videos. Fish detection and monitoring is an important topic in computer vision. The growth of high-powered computers, the evolution of high-quality video cameras with low cost and the growing need for automated video analysis have caused more interest in the development of underwater inspection.
Postdoctoral research project
Project manager: Dr.sc.comp. Mohcine Boudhane (mohcine.boudhane@va.lv)
Supported by: ERDF
Project duration: 15.03.2019. - 14.03.2022.
Project number: 1.1.1.2/VIAA/2/18/348
Project partner: ENSET, Mohammed V University, Rabat, Morocco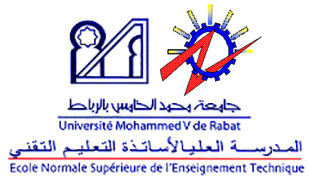 Project activities and activities implemented:
Participation in the International Conference in the international Scientific Conference SOCIETY. TECHNOLOGY. SOLUTIONS, title: "Underwater optical observation, how to improve visibility" (24-25.04.2019)
Participation in  on new research methods, presentation on the topic "MACHINE LEARNING AND DATA SCIENCE" (15.05.2019)
Participation in FALLING THE WALL LAB, organized by the German Academic Exchange Service (DAAD) in cooperation with the university of Latvia, presentation title "BREAKING THE WALL OF UNDERWATER VISIBILITY" (05.06.2019)
Description of Activity 1.1.a "Visibility problems and underwater image enhancement methods" (28.06.2019)
Description of  Activity 1.1.b "Technologies on object detection  tracking in video sequences"  (28.06.2019)
Description of  Activity 1.1.c "Evaluative and comparative study of shape modelling methods" (28.06.2019)
Lecture by Dr. Thomas Blaschke "Object-Based Image Analysis: integrating GIS and remote sensing for environmental studies", Institute of Electronics and Computer Science, Riga (16.08.2019)
Participation in the International conference on Mathematics and computers in Science and Industry with presentation "A Method for Underwater Image Enhancement using Histogram Regularization", Corfu Island, Greece (24.-26.08.2019)
Participation in the International conference on Watermarking and Image Proecessing ICWIP with presentation "Underwater Exploration Issues, Deep Study on Optical Underwater Vision for an Effective Traditional Fishing", Marseille, France (18.-20.09.2019)
Project result dissemination in the European Researchers' Night 2019, Valmiera, Latvia (27.09.2019)
Publication Boudhane, M., & Balcers, O. (2019). Underwater Image Enhancement Method Using Color Channel Regularization and Histogram Distribution for Underwater Vehicles AUVs and ROVs. INTERNATIONAL JOURNAL OF CIRCUITS, SYSTEMS AND SIGNAL PROCESSING, 13, 570-578, ISSN: 1998-4464 (September 2019)
Project dissemination: presentation at Monthly Postdoctoral Seminar (18.12.2019)
Fish tank demonstration day (19.12.2019)
Database: https://www.dropbox.com/sh/n4oiyi6vvsn0ti6/AABXrTuiSE5RaqthGelTG72_a?dl=0 (March, 2020)
Presentation "Artificial Intelligence and Computer Vision, Applications in Oceanography" at the seminar Dabas un Tehnoloģiju Parks, Urda, Latvia, 12.03.2020. 
Publications (WP2): 
Boudhane M., & Balcers, O. (2020). Underwater Optical Observation, How to Improve Visibility. Baltic Journal of Modern Computing, 8. DOI: 10.22364/bjmc.2020.8.1.09 (January 2020) (Web of Science)
Boudhane, M., & Balcers, O. (2019). Underwater Image Enhancement Method Using Color Channel Regularization and Histogram Distribution for Underwater Vehicles AUVs and ROVs. INTERNATIONAL JOURNAL OF CIRCUITS, SYSTEMS AND SIGNAL PROCESSING, 13, pp. 570-578, ISSN: 1998-4464 (December 2019) (Scopus)