What is European University?

Vidzeme University of Applied Sciences represents Latvia in the Alliance of European Universities in project E³UDRES². Nine universities from nine different countries  (Austria, Belgium, Hungary, Portugal, Romania, Germany, Netherlands, Finland and Latvia)  combine their resources in the fields of learning, research and innovation to find solutions to the future challenges of the region. The Alliance follows the idea "From Europe – For Europe". For anyone, who's interested (including ViA students, partners, residents of Vidzeme region etc.), have the opportunity to participate in project activities and become part of European University.  
 
All partners in the project are located in small or medium-sized cities with no more than 250 000 inhabitants, are ambitious, flexible and small or medium-sized universities with a maximum of 15 000 students and are located in smaller European countries. Project activities are aimed at ensuring the best possible quality of life for independent people in regions. 
 
As a result of the project: 
- a European University model, a management concept and joint study courses and programmes will be established; 
- the mobility of students and teachers, joint research in the following areas: human well-being (including population ageing), human and artificial intelligence, circular economy; 
- joint knowledge transfer activities will be carried out.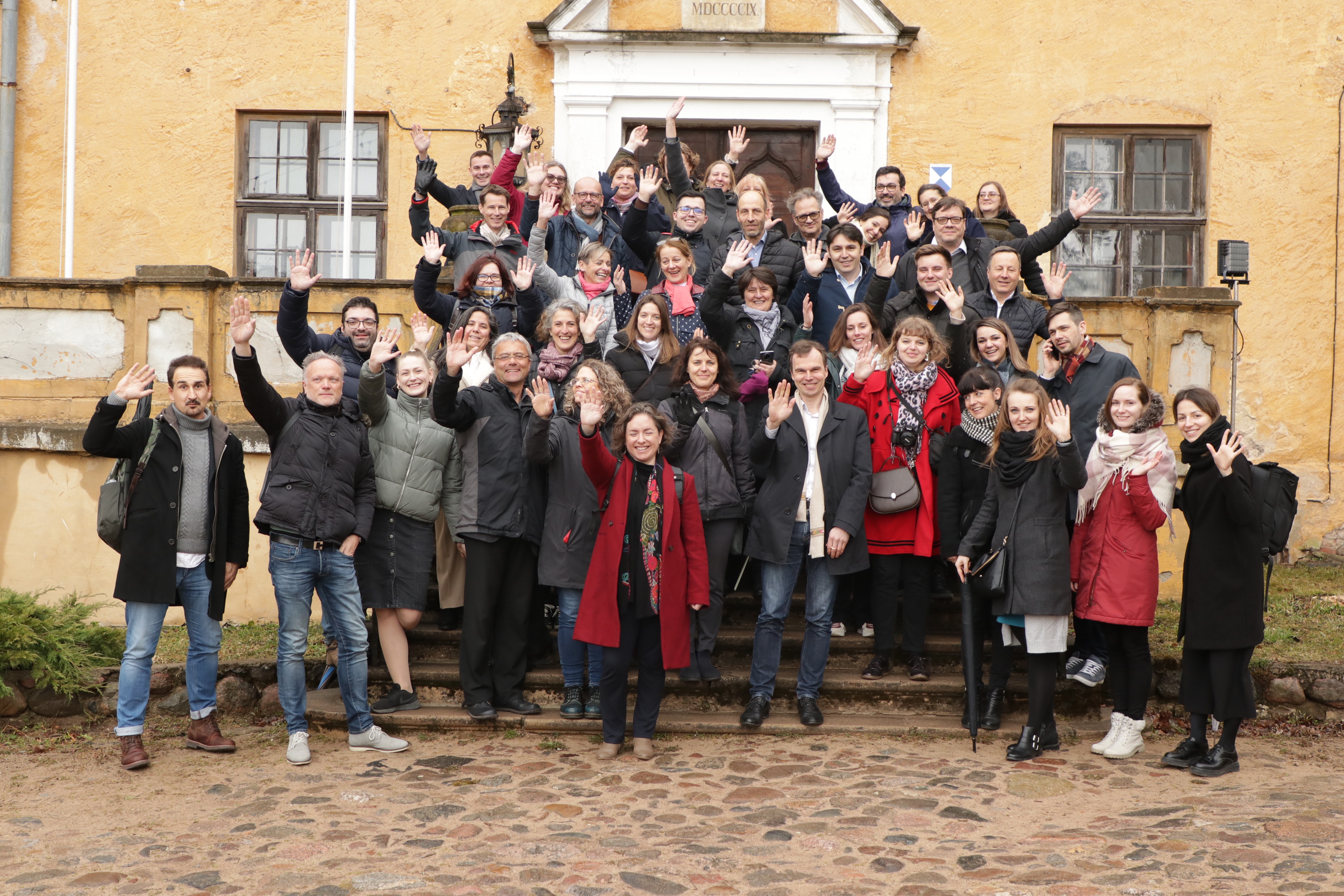 Project activities: 
1) I living labs. Students in international teams from six countries are looking for solutions to challenges in the regions, using the design thinking method. The laboratories are held in six weeks (twice a year - autumn and spring). 
  
What is "I living labs"? What is the role of students, T-shaped innovators, stakeholders and education entrepreneurs? How successfully do these international microenvironments work together? And whether "I living labs" could become part of the traditional study process? You'll find out about this and more on "Science in Close-Up" - the TV studio were visited by T-shaped innovator Inguna Kucina and ViA student Karīna Anna Lapiņa (2nd course of the Information Technology study programme). Watch the TV show here (the original programme is in Latvian but subtitles are available in English):
2) E³UDRES² Science Pub Quiz. With various topics ranging from Artificial Intelligence to Sustainability, as well as general facts about our European University Alliance, the E³UDRES² Science Pub Quiz is a 60-minute online event for made for everyone!  
 
3) E³UDRES² Change cornEr. The Change cornEr is a Co-creation space in each of the six E³UDRES²-participating universities. The Change cornEr aims to connect the scientific community, students, regional stakeholders, citizens, and the public in order to increase awareness on CIRCULAR ECONOMY in the different regions.